Presented by Jazz at Lincoln Center
Online
Free admission – donations appreciated
Here's your chance to enroll in a class unlike any other to take a deep dive into jazz and its connection to our democracy. Taught by Seton Hawkins, Director of Public Programs and Education Resources at Jazz at Lincoln Center, the six-week course, drawn from the Swing University program, will pick up and expand on the themes of Wynton Marsalis' The Democracy! Suite, which Hancher premiered online in October 2020.
---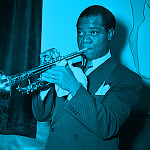 Louis Armstrong and the Explosion of Swing
March 24, 2021, 7:00 pm
We open our series by celebrating the most influential musician of the 20th century: Louis Armstrong. His peerless trumpet work, his effortlessly swinging vocal work, and his supreme genius provided the 1920s with a road map for expanding popular music into the exciting and diverse array of sounds we hear today. In doing so, Armstrong also shined a light of black genius onto a deeply segregated America.
---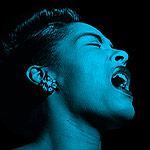 Billie Holiday and the Art of Swing Song
March 31, 2021, 7:00 pm
With the burst of jazz's popularity in the 1930s, Billie Holiday revolutionized singing with small ensemble vocal jazz called Swing Song. Her innovations would provide the blueprint for generations of singers and instrumentalists to come.
---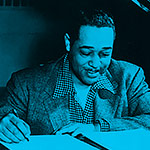 Duke Ellington's Black, Brown, and Beige
April 7, 2021, 7:00 pm
Entering Carnegie Hall in January 1943, composer, bandleader, and pianist Duke Ellington unveiled a unique and remarkable work that defied existing notions of what Jazz could or should be. An epic 50-minute "tone parallel" that bore witness to African-American history, the work also stood as a profound declaration. We will be joined by a special guest from the Jazz at Lincoln Center Orchestra to delve into this masterpiece.
---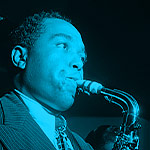 Charlie Parker and the Revolution of BeBop
April 14, 2021, 7:00 pm
The revolution of bebop in the 1940s saw jazz get faster, more virtuosic, and more daring. And no one was more extraordinary than the alto saxophone master Charlie Parker.
---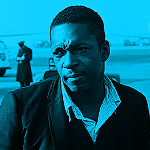 John Coltrane and the 1960s
April 21, 2021, 7:00 pm
The musical and spiritual journey of John Coltrane, expressed through his relentless pursuit in music, would inspire generations upon generations of artists to devote themselves completely to their craft. We explore the nature of his genius, and see what his music represented in a quest for enlightenment and truth.
---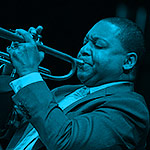 The Democracy! Suite and Wynton Marsalis
April 28, 2021, 7:00 pm
We close with a special guest lecturer, as we return to Wynton Marsalis' The Democracy! Suite. As we weave together the strands of the previous five sessions, we will look at what Marsalis' writing shows us in terms of the legacy of the music, his role in preserving it, and what the continuum of jazz shows us about healthy communication, leadership, and democratic ideals.