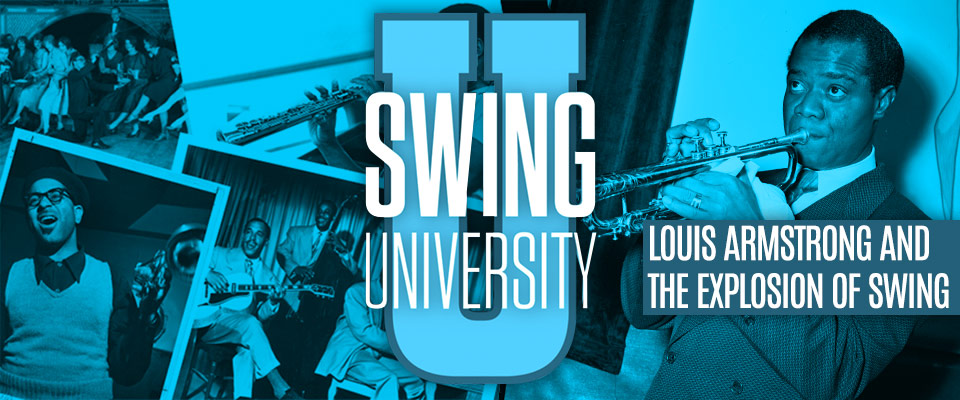 Louis Armstrong and the Explosion of Swing
Part of United We Swing: Jazz and American History 
Tickets
Free admission – donations appreciated
Wednesday, March 24, 2021, 7:00 pm
We open our series by celebrating the most influential musician of the 20th century: Louis Armstrong. His peerless trumpet work, his effortlessly swinging vocal work, and his supreme genius provided the 1920s with a road map for expanding popular music into the exciting and diverse array of sounds we hear today. In doing so, Armstrong also shined a light of black genius onto a deeply segregated America.
If you use Spotify, you can listen to a playlist of the music Seton featured in his discussion HERE.

You can also listen through the YouTube playlist on this page; simply click the play button on the video above. Or if you want to listen to an individual song, click on a title in Seton's notes below!
Part of the United We Swing: Jazz and American History series presented by Jazz at Lincoln Center.
Individuals with disabilities are encouraged to attend all University of Iowa sponsored events. If you are a person with a disability who requires a reasonable accommodation in order to participate in this program, please contact Paris Sissel in advance at (319) 467-4849 or at paris-sissel@uiowa.edu.