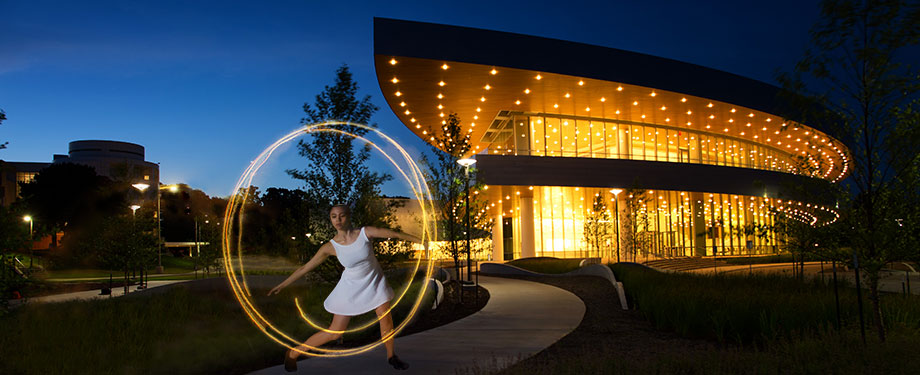 On this page, you'll find information about Hancher Auditorium. Although we will miss meeting you all in person for this summer's orientation, we hope this page can answer any questions you may have about us and our upcoming season. Learn more about what we're doing for University of Iowa students and our greater community at Hancher Auditorium. We can't wait to see you in the audience, participating in a workshop or other event with an artist, or even performing on the Hancher stage!
American Ballet Theatre

Join us for a special Fourth of July performance outdoors on our Hancher Green.

We're looking for student employees

Hancher employs hundreds of students. Click here for upcoming student employment opportunities.

Getting to Hancher is easy

Hancher is located right by a Cambus stop. Click here for all the ways to get to Hancher. Note that the building will reopen to the public in August.

Hancher is for Hawkeyes

We'll be working with UI policy and guidelines to provide a safe and accommodating experience for this year's Hancher is for Hawkeyes, our annual open house and ticket sale for UI students. Follow us on social media for more info as it comes.  Hancher is for Hawkeyes will take place August 30 - September 3, 2021 from 11:00 am - 3:00 pm at the Hancher Box Office.

Our 2021/2022 Season 

Talk to us!

If you have any questions, feel free to reach out to us directly!