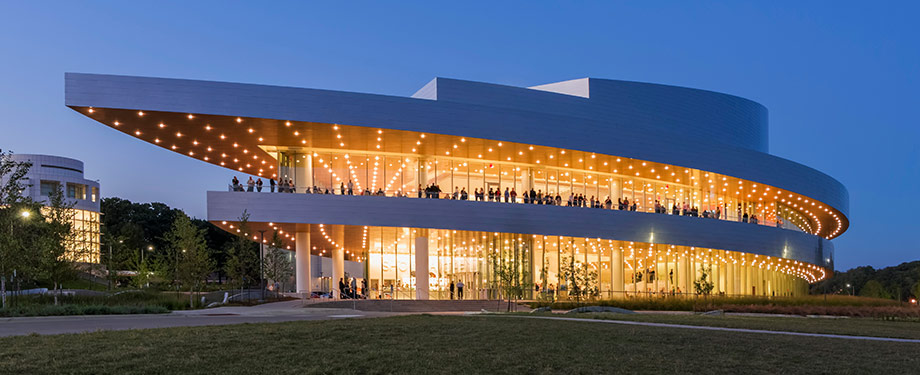 Welcome to Hancher Auditorium!
With sweeping horizontal forms that echo the landscape and the curve of the river, the design of Hancher Auditorium draws from the building's natural surroundings. Parallel forms cantilever at the south end of the building, creating overhangs for the lobby and a second-level terrace. Floor-to-ceiling glass walls below the cantilevers offer views to the campus and the river.
Hancher Auditorium is currently closed to the public, but we hope to welcome visitors back soon.
Learn more about these different aspects of Hancher Auditorium:
Photos: Jeff Goldberg/Esto