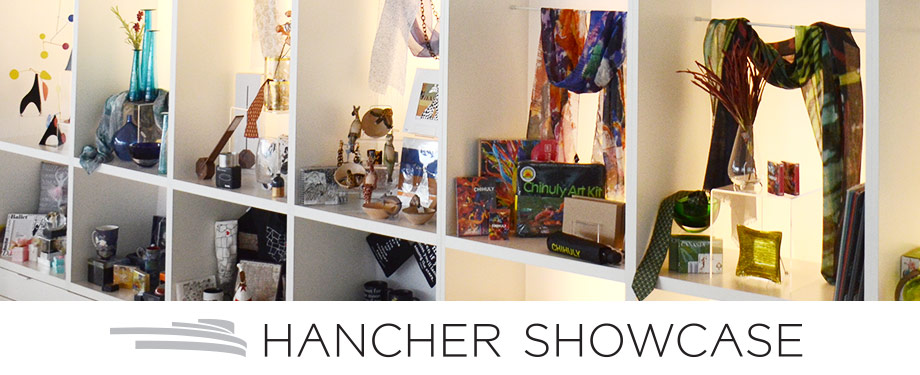 ---
The Hancher Showcase is staffed and managed by the Hancher Guild and offers unique items perfect for gifts—or for yourself! All proceeds support Hancher's educational programs.
Use Entrance 2 (ENT 2), located on the west side and directly off the small curved lot. The main entrance (ENT 1) is locked unless a scheduled event is occurring in Hancher.
WEDNESDAYS & HOLIDAY SHOPPING
The store is open on Wednesdays, from 11:00 a.m. to 2:00 p.m.
In November and December, the store will be open on Tuesdays, Wednesdays, and Thursdays, from 11:00 a.m. to 2:00 p.m.

PERFORMANCES
The store opens 45 minutes prior to the performance and stays open through and after the performance.
For performances in Strauss Hall, the store closes soon after a performance has started.
PARKING
Short-term parking is frequently available at no cost in the small west-side lot immediately adjacent to Hancher.
In recognition of Robert and Jane Downer
For More Information:
Hancher Showcase
(319) 335-1073