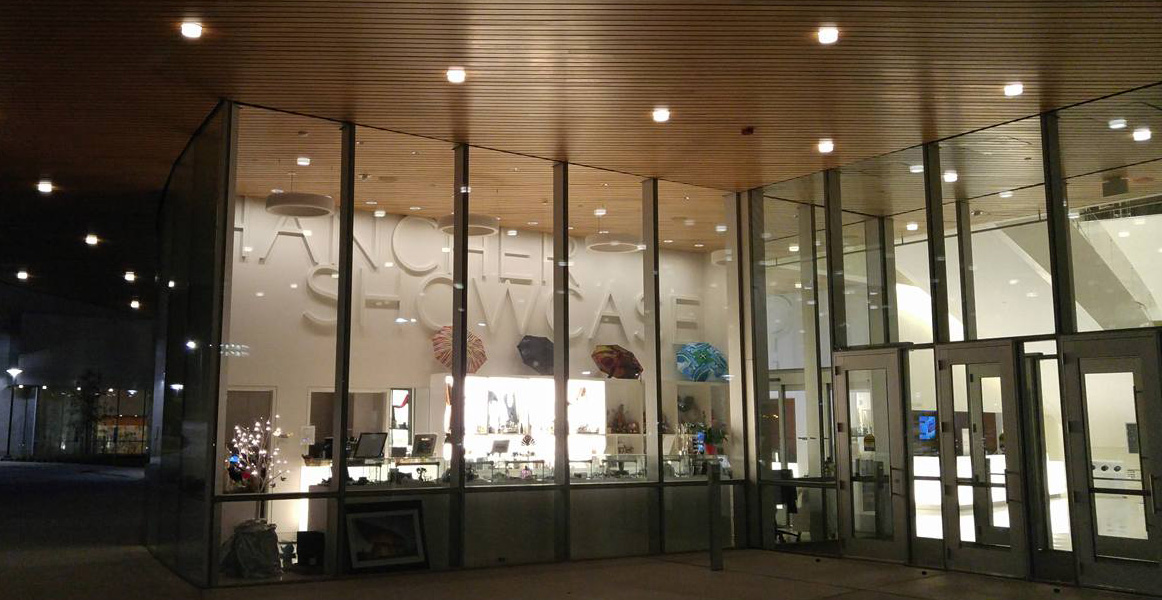 The Hancher Showcase is staffed and managed by the Hancher Guild and offers unique items perfect for gifts—or for yourself! All proceeds support Hancher's educational programs.
HOURS
Performances: Opens one hour prior to the performance and remains open through and after the performance. If a performance is in Strauss Hall, however, the Showcase closes shortly after the performance has started.
Wednesdays: 10:00 am–1:00 pm.
The Showcase is closed in summertime. Wednesday hours resume August 22.
Thursdays (May–June): 5:00–7:30 pm
The Showcase is closed in summertime. Thursday hours resume August 23.
In recognition of Robert and Jane Downer
For More Information:
Hancher Showcase
(319) 335-1073