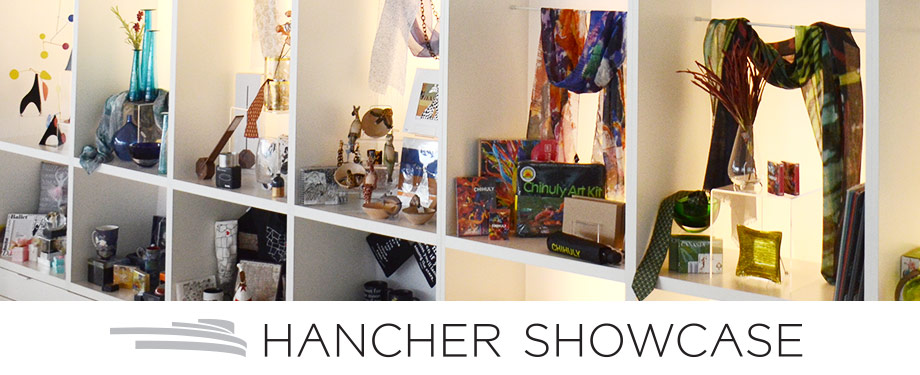 ---
The Hancher Showcase is staffed and managed by the Hancher Guild and offers unique items perfect for gifts—or for yourself! All proceeds support Hancher's educational programs.
HOURS
WEDNESDAYS & HOLIDAY SHOPPING
The Hancher Showcase is scheduled to reopen!
The store will be open on Wednesdays, starting September 1, 2021, from 11:00 a.m. to 2:00 p.m.
In November and December, the store will be open on Tuesdays, Wednesdays, and Thursdays, from 11:00 a.m. to 2:00 p.m.

PERFORMANCES
Opens 45 minutes prior to the performance and stays open through and after the performance.
For performances in Strauss Hall, the Showcase closes soon after a performance has started.
PARKING
Short term parking is frequently available at no cost in the small lot immediately adjacent to Hancher.
In recognition of Robert and Jane Downer
For More Information:
Hancher Showcase
(319) 335-1073