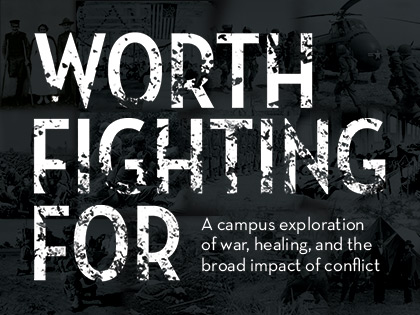 Worth Fighting For Pop Up Museum Performances
The Pop Up Museum is a showcase of student work that has been inspired by Liz Lerman's fall residency and artistic methods. It includes visual, multimedia, and performing arts. It will be open November 7-11.
Performances and other activities will be in full swing on Sunday, November 9 from 2:00-5:00pm.
Download a catalog of the artwork and performances in the Pop Up Museum.