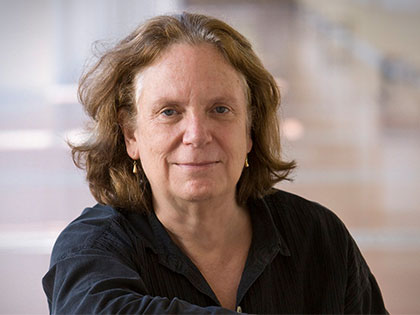 The Vital and Energetic Interplay of the Somatic, the Affective and the Cognitive in an Audience's Experience of Theater
Friday, October 25, 2019,

1:00 pm

to

2:15 pm
This event is part of The Examined Life Conference and is hosted by The University of Iowa Roy J. and Lucille A. Carver College of Medicine.
The Examined Life Conference seeks to explore the intersections between the arts and medicine. How can they be of use to each other? How can they interact to make each more than they were without the other? 
Anne Bogart is one of the three Co-Artistic Director of SITI Company, which she founded with Japanese director Tadashi Suzuki in 1992. She is a Professor at Columbia University where she runs the Graduate Directing Program. Works with SITIinclude Persians, Steel Hammer, A Rite, Café Variations, Trojan Women, American Document, Antigone, Under Construction, Freshwater, Who Do You Think You Are, Radio Macbeth, Hotel Cassiopeia, Death and the Ploughman, La Dispute, Score, bobrauschenbergamerica, Room, War of the Worlds, Cabin Pressure, War of the Worlds: The Radio Play, Alice's Adventures, Culture of Desire, Bob, Going, Going, Gone, Small Lives/Big Dreams, The Medium, Noel Coward's Hay Fever and Private Lives, August Strindberg's Miss Julie, and Charles Mee's Orestes. She is the author of five books: A Director Prepares, The Viewpoints Book, And Then, You Act, Conversations with Anne, and What's the Story.
This presentation is free and open to the public.