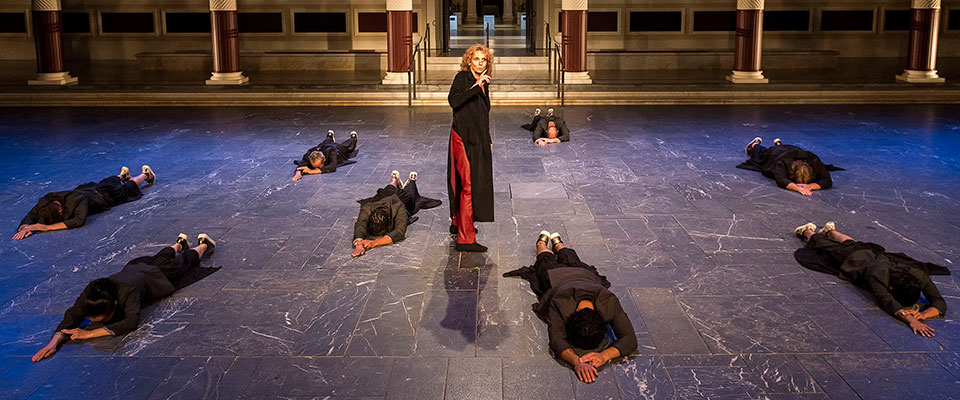 The Bacchae, Directed by Anne Bogart
Tickets
ADULT: $45 | $35 | $25
COLLEGE STUDENT: $40 | $10 | $10
YOUTH: $22 | $10 | $10
In this new English translation and innovative take on one of the Western world's greatest dramas, SITI Company invites us to Thebes where Dionysus—god of wine, ritual madness, fertility, and theater (and in this production imagined as a rock star of the first order)—is opposed and imprisoned by King Pentheus. The struggle between wildness and order (and frivolity and seriousness) is at the heart of this play, which still resonates all these centuries later—and perhaps at this moment in particular.

SITI Company's famed co-artistic director Anne Bogart will be on hand to participate in a variety of residency events, including a post-performance conversation with the audience.

Audio Description is available for this performance.
Event Sponsors:
The Cosmo Catalano Family
Miriam Gilbert
Individuals with disabilities are encouraged to attend all University of Iowa sponsored events. If you are a person with a disability who requires a reasonable accommodation in order to participate in this program, please contact Hancher in advance at (319) 335-1158.