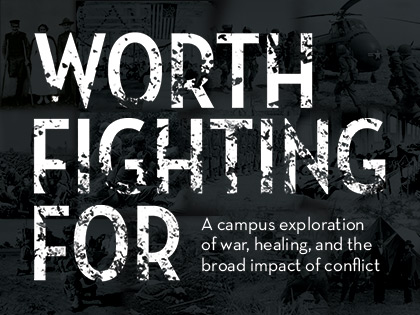 Worth Fighting For Pop Up Museum Opening Reception
The Pop Up Museum is a showcase of student work that has been inspired by Liz Lerman's fall residency and artistic methods. It includes visual, multimedia, and performing arts. It will be open November 7-11.
Friday, November 7 is the opening day with a reception, interactive activities, performances, and art to see. Join us for a celebration of student work with free food and drinks.
Download a catalog of the artwork and performances in the Pop Up Museum.