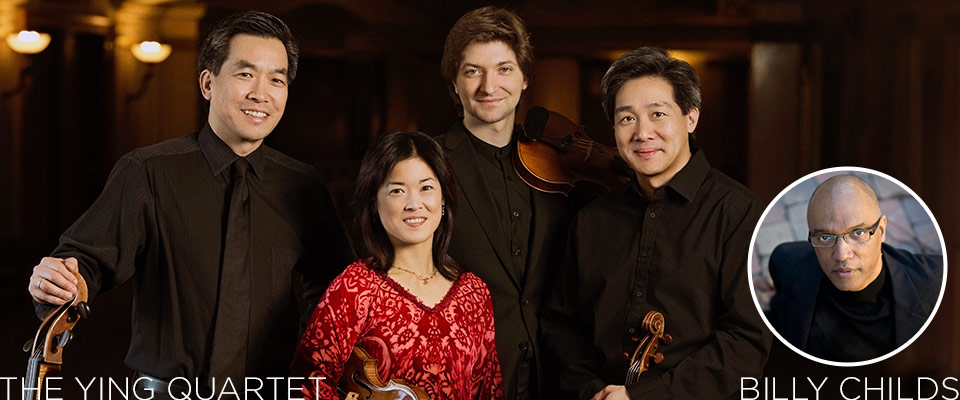 The Ying Quartet with Billy Childs
A collaboration with the UI String Quartet Residency Program
Tickets
Adult: $40 | $30
College Student: $36 | $10
Youth: $20 | $10
This performance is a Group I event - a 20% discount is applied when five or more Hancher events are purchased at the same time.  More about event discounts.
Billy Childs, an artist who fashions a distinctly American voice from diverse musical materials, collaborates with longtime Hancher favorite the Ying Quartet. A weeklong residency will culminate in a concert with music by Beethoven, Dvořák, and Childs.
The Program
Beethoven: Quartet in F minor, Op. 95
Billy Childs: The River, the Bird, and the Storm for string quartet and piano
intermission
Dvořák: Quartet No. 14 in A-flat Major, Op. 105
Season Sponsor: WEST MUSIC
Event Sponsor:
Richard and Judith Hurtig
 
Individuals with disabilities are encouraged to attend all University of Iowa sponsored events. If you are a person with a disability who requires a reasonable accommodation in order to participate in this program, please contact Hancher in advance at (319) 335-1160.