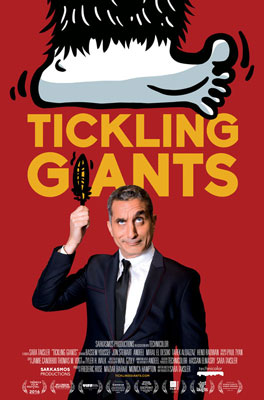 Saturday, April 7, 2018, 12:00 pm
Dr. Bassem Youssef will be in attendance at the screening and will share comments about his experience after the film!
"First-rate documentary." -The New York Times
"An ebullient ode to freedom...a terrific movie." - Variety
"A beautiful, funny, charming, insightful, laugh until you cry, and then cry until you laugh film." - Huffington Post
Tickling Giants tells the story of Dr. Bassem Youssef, the "Egyptian Jon Stewart", who decides to leave his job as a heart surgeon and become a late-night comedian. The movie is about how he finds creative, non-violent ways to protect free speech and fight a president who abuses his power. 
Presented in partnership with FilmScene and Mission Creek Festival.