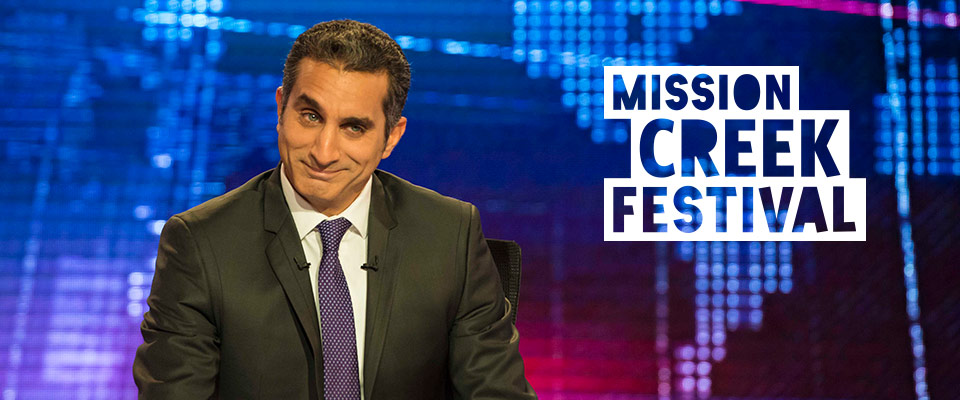 Presented by
Hancher
Mission Creek Festival
Part of Embracing Complexity
From 2011 to 2014, Bassem Youssef hosted the satirical news program Al-Bernameg (The Show) in Egypt, earning a reputation as that country's Jon Stewart. Named one of Time magazine's "100 Most Influential People in the World" in 2013, the physician turned comedian and critic now lives in the United States where he continues to shine a light on global issues with thoughtful, hilarious commentary.
Tickets for this performance may be purchased from the Hancher Box Office.
Mission Creek passes and tickets for other festival events are available from The Englert Theatre Box Office and at midwestix.com/organizations/mission-creek-festival
Individuals with disabilities are encouraged to attend all University of Iowa sponsored events. If you are a person with a disability who requires a reasonable accommodation in order to participate in this program, please contact Hancher in advance at (319) 335-1158.