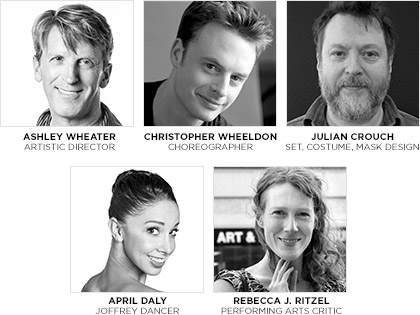 Panel discussion on the creation of The Nutcracker
Monday, November 28, 2016, 5:30 pm
This panel discussion will include Christopher Wheeldon, one of the most sought-after choreographers working today. Award-winning scenic designer Julian Crouch will also be on the panel, as will Joffrey Ballet Artistic Director Ashley Wheater and Joffrey dancer April Daly.
The panel will be moderated by Rebecca J. Ritzel who recently joined the Minneapolis Star Tribune staff as a performing arts critic and reporter. Prior to arrive in Minneapolis, she spent eight years as a freelance dance critic for The Washington Post.
The event is co-sponsored by the Creative Matters lecture series.