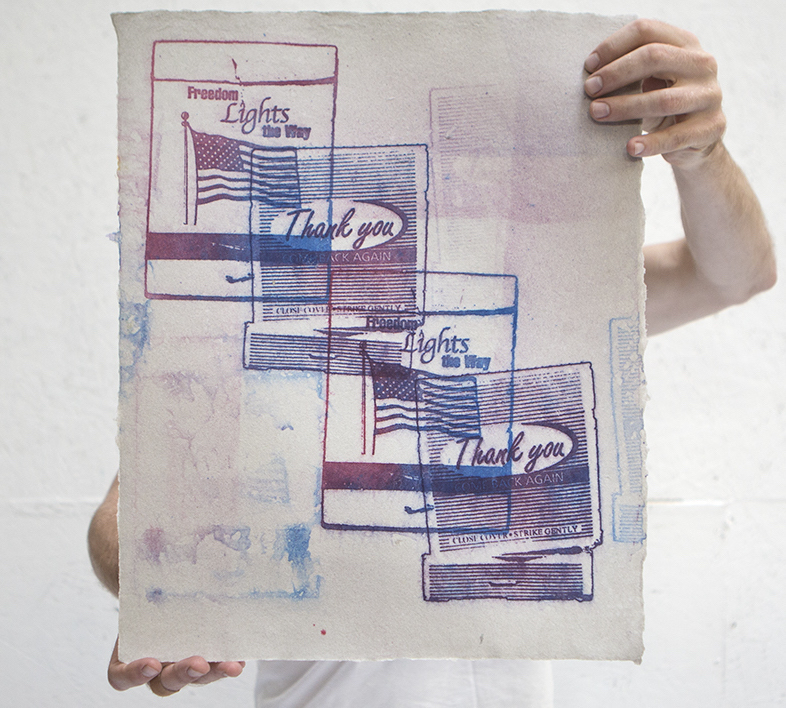 Combat Paper - A Workshop with Drew Cameron
Monday, March 19, 2018,

6:30 pm

to

8:30 pm
This workshop is limited to 20 participants, please contact jesus-renteria@uiowa.edu to rsvp.
COMBAT PAPER transforms military uniforms into handmade paper. They believe in this simple yet enduring premise that the plant fiber in rags can be transformed into paper. A uniform worn through military service carries with it stories and experiences that are deeply imbued in the woven threads. Creating paper and artwork from these fibers carries these same qualities. They have found that all of us are connected to the military in a myriad of ways. When these connections are discovered and shared it can open a deeper understanding between people and expand our collective beliefs about military service and war.
Drew Cameron is a papermaker and artist based in San Francisco, CA. He rediscovered his interest in the craft of hand papermaking after returning from his enlistment in the US Army with a deployment in the war. Papermaking for him is a community-driven process and art form, which he facilitates with others through workshops as Combat Paper. This technique provides open to all forums where veterans and their communities pulp and transform military uniforms into handmade paper, prints, books and artwork. He has facilitated these workshops across the United States for over a decade while also creating and exhibiting his own studio work. His artwork can be found in over forty public collections including the Library of Congress.

Cosponsored by The Garden Room 
https://www.facebook.com/ItsTheGardenRoom/