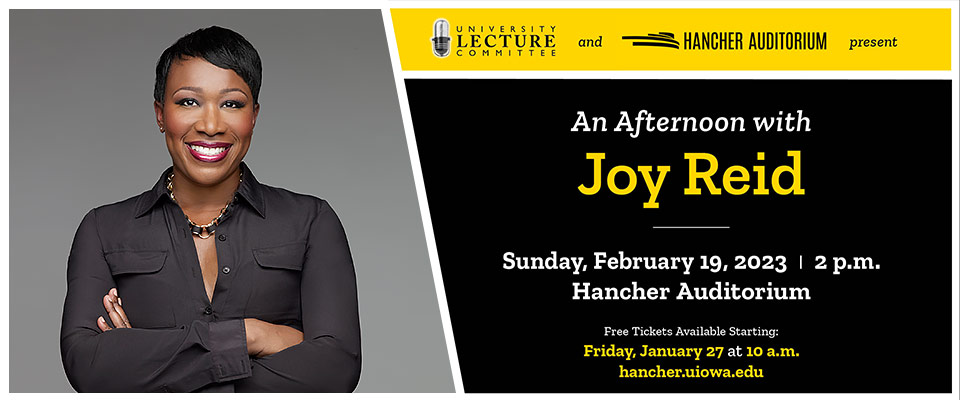 An Afternoon with Joy Reid
Presented by
Hancher

and
UI Lecture Committee
Tickets
Free tickets (limit two) will be available from the Hancher Box Office beginning Friday, January 27 at 10:00 am
Available in person, by phone, or online.
A collaboration with the UI Lecture Committee
Part of Hancher's Golden Anniversary Season
Joy-Ann Reid is a political analyst at MSNBC and host of The ReidOut. She is a New York Times best-selling author, and also co-hosts a podcast: Reid This-Reid That with veteran TV journalist Jacque Reid. Her columns have appeared in multiple outlets including the New York Times, The Guardian, The Miami Herald, New York Magazine, and The Daily Beast.
Support Provided by the Cassandra S. Foens M.D., F.A.C.R. and F. Wendell Miller Funds
Individuals with disabilities are encouraged to attend all University of Iowa sponsored events. If you are a person with a disability who requires a reasonable accommodation in order to participate in this program, please contact Hancher in advance at (319) 335-1160.