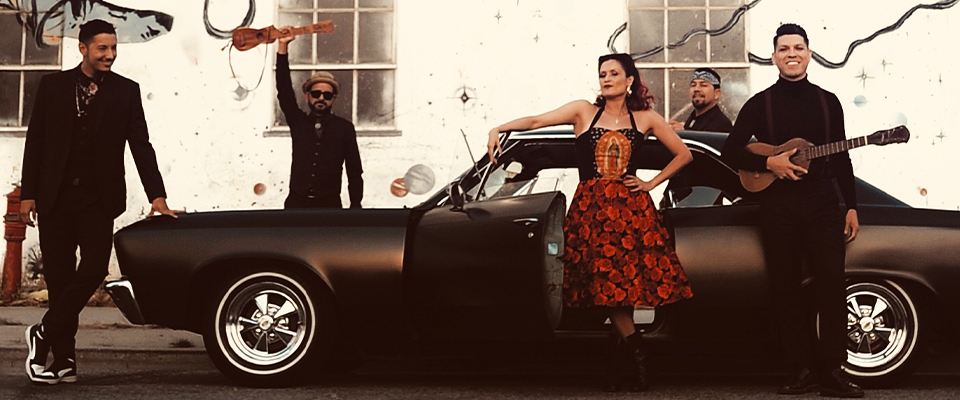 Tickets
ADULTS: $25 / $35 / $45
COLLEGE STUDENTS: $10 / $10 / $40
YOUTH: $10 / $10 / $22
We haven't quite convinced Las Cafeteras to become the Hancher house band, but we are thrilled to welcome them back to Iowa City! Committed to a creative combination of musical heritages—and to social justice—this band from East LA is a Hancher favorite of the first order. Their performances are always a joyous celebration.
Preorder food from the Stanley Café!
Avoid the lines by making your food selections before you come to Hancher Auditorium. The Stanley Café will have staff members ready to get your order—including beverages you order when you pick up your food–fast! Orders will be accepted up to 12 p.m. the day before the event.
EVENT PARTNERS
Scott C. Hagen (1961–2021) and Denise E. DeLorme
John and Patricia Koza
Jon and Carma Kuhl
Nancy J. Sereduck
Daniel R. and Beth Holden Stence
Individuals with disabilities are encouraged to attend all University of Iowa sponsored events. If you are a person with a disability who requires a reasonable accommodation in order to participate in this program, please contact Hancher in advance at (319) 335-1160.