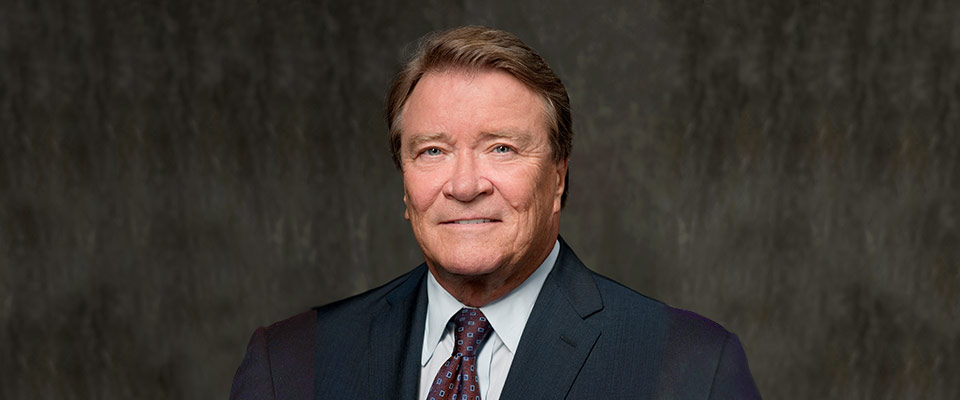 Presented by
Hancher

and
UI College of Law
Tickets
AVAILABLE MONDAY, MARCH 9 AT 10 AM
Free tickets, limited to four per person.
Available in person, by phone, or online.
Tuesday, April 21, 2020, 7:30 pm
A collaboration with the University of Iowa College of Law
Steve Kroft was named a correspondent of 60 Minutes in May 1989 and delivered his first report that fall. Few journalists have achieved the impact and recognition that  Steve Kroft's  work has generated for 29 seasons on the most watched news program on television.
In 2008, he landed what was arguably the biggest interview of the year: the first post-election sit-down with Barack and Michelle Obama. It was broadcast on 60 Minutes November 16 to over 25 million viewers, the largest primetime television audience of the season to that point.
Kroft's 60 Minutes story on insider trading in the U.S. Congress in late 2011 drove the passage of Senate and House versions of the STOCK Act (Stop Trading on Congressional Knowledge) to prevent members of Congress from financial market trading based on nonpublic information learned in the course of their congressional work. He also reported two of the biggest news stories of 2011, getting the only interview with President Barack Obama on the killing of Osama bin Laden and revealing that author and humanitarian Greg Mortenson lied in his best-selling book, Three Cups of Tea.
Event Partners:
Richard Levitt Family Law Lectureship Fund
Individuals with disabilities are encouraged to attend all University of Iowa sponsored events. If you are a person with a disability who requires a reasonable accommodation in order to participate in this program, please contact Paris Sissel in advance at (319) 467-4849 or at paris-sissel@uiowa.edu.