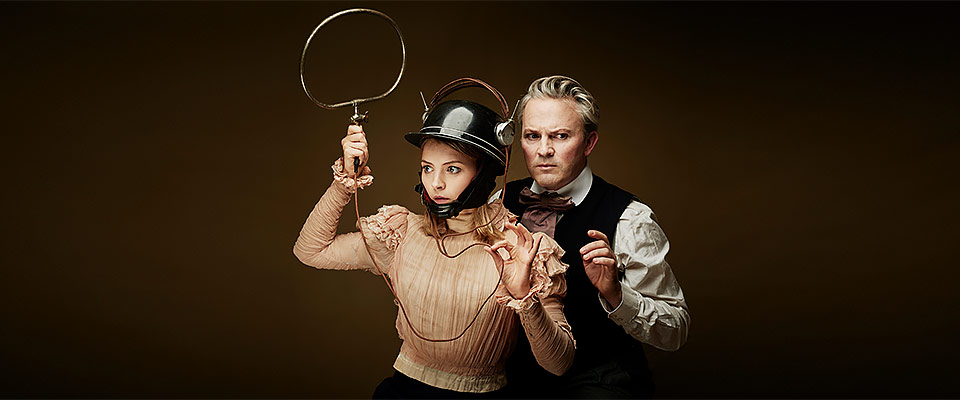 Tickets
ADULT: $25
COLLEGE STUDENT: $10
YOUTH: $10
In this enchanting play performed by Ireland's Theatre Lovett, a sensitive musical prodigy finds herself leaving her quiet sanctuary for the noise of the big city as she tries to recover her magical, musical hat. She meets a collection of colorful characters—each of whom is also missing something important to them—on an adventure that is both hilarious and thrilling. The young people in your life will love the music, the characters, and the encouragement to follow their dreams.

Recommended for ages 7+ and adults of all ages.
Event Sponsors:
Chad, Erica, Cameron, Harrison, Maryn, and Emmerson Reimers
Individuals with disabilities are encouraged to attend all University of Iowa sponsored events. If you are a person with a disability who requires a reasonable accommodation in order to participate in this program, please contact Hancher in advance at (319) 335-1158.