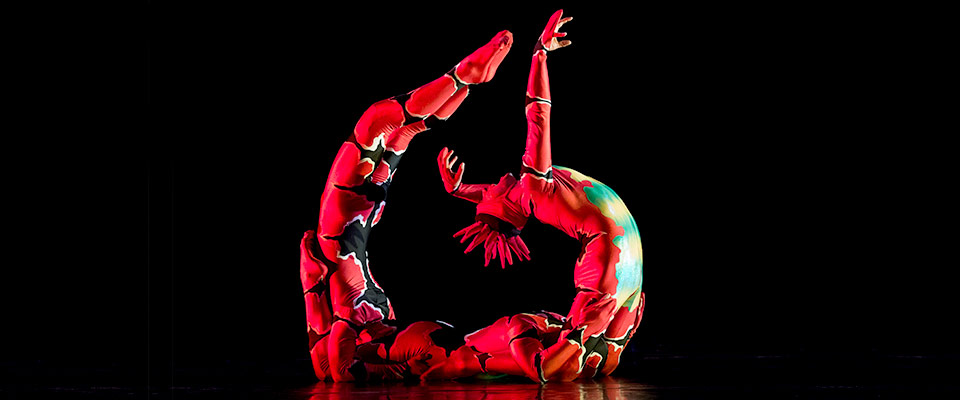 Tickets
ADULT: $45 | $35 | $25
COLLEGE STUDENT: $40 | $10
YOUTH: $22 | $10
The endlessly imaginative and energetically physical dance company Momix returns to Hancher to present Opus Cactus—a much-loved work grounded in the teeming life and landscape of the American southwest. Founder Moses Pendleton's unequaled illusions will surprise and delight your family, whisking you to a place both familiar and mysterious.
Event Sponsors:
Ed and Patricia Folsom
Ed and Ann Lorson
John R. Menninger
Alan and Liz Swanson
Individuals with disabilities are encouraged to attend all University of Iowa sponsored events. If you are a person with a disability who requires a reasonable accommodation in order to participate in this program, please contact Hancher in advance at (319) 335-1158.