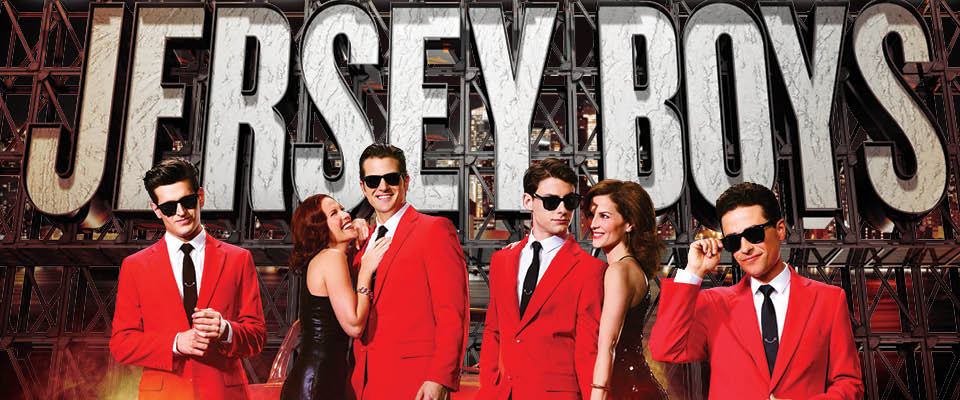 Tickets
ADULT: $90 | $80 | $65
COLLEGE STUDENT: $90 | $80 | $65
YOUTH: $90 | $80 | $65
They were just four guys from Jersey, until they sang their very first note. They had a sound nobody had ever heard... and the radio just couldn't get enough of. But while their harmonies were perfect on stage, off stage it was a very different story—a story that has made them an international sensation all over again. Go behind the music and inside the story of Frankie Valli and The Four Seasons in the Tony Award®-winning true-life musical phenomenon, JERSEY BOYS. From the streets of New Jersey to the Rock and Roll Hall of Fame, this is the musical that's just too good to be true.

Featuring the legendary top ten hits:
Sherry
Big Girls Don't Cry
Walk Like A Man
Can't Take My Eyes Off You
December, 1963 (Oh What A Night)

The performance on Sunday, February 10, at 1:00 pm, will feature an American Sign Language interpreter.
PLEASE NOTE: Jersey Boys is not recommended for all ages. The show contains smoke, gun shots, strobe lights, drug references, sexual situations, and profane "authentic Jersey language." 
Event Sponsors:
Wayne and Nora Lee Balmer
Charles Richard and Barbara S. Clark
Everybody's Whole Foods
Iowa City Press-Citizen
Coralville Marriott Hotel & Conference Center
Individuals with disabilities are encouraged to attend all University of Iowa sponsored events. If you are a person with a disability who requires a reasonable accommodation in order to participate in this program, please contact Hancher in advance at (319) 335-1158.