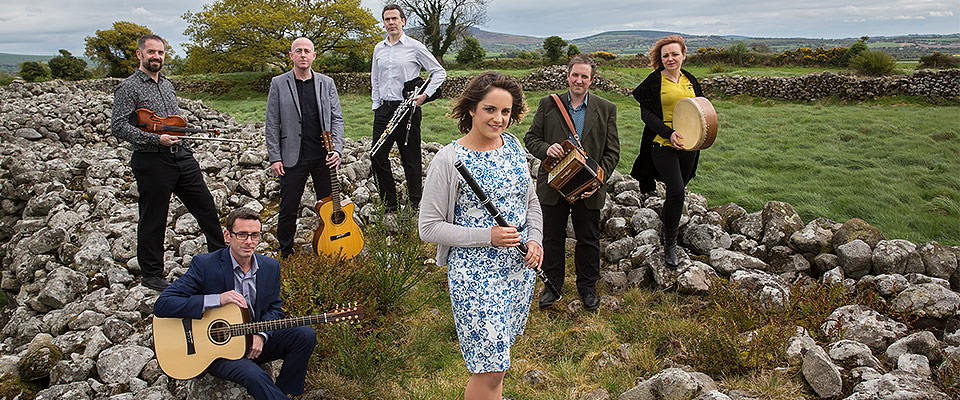 Tickets
ADULT: $45 | $35 | $25
COLLEGE STUDENT: $40 | $10
YOUTH: $22 | $10
Danú—a longtime Hancher favorite featuring musicians from Counties Waterford, Cork, Dublin, and Donegal—returns just in time to get you ready for the most Irish of holidays. The band offers virtuosic performances of traditional music from the Emerald Isle, capturing the elation and melancholy of a sound cherished far beyond the borders of the musicians' native land.
Event Sponsors:
Nancy Andreasen and Terry Gwinn
Deborah K. and Ian E. Bullion
Hancher Student Alumni
Individuals with disabilities are encouraged to attend all University of Iowa sponsored events. If you are a person with a disability who requires a reasonable accommodation in order to participate in this program, please contact Hancher in advance at (319) 335-1158.