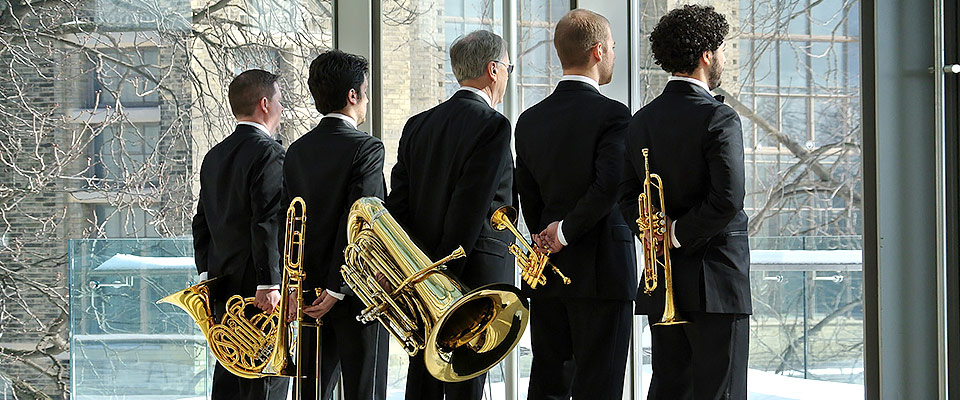 Tickets
ADULT: $55 | $45 | $35
COLLEGE STUDENT: $49 | $10
YOUTH: $27 | $10
The Canadian Brass has thrilled Hancher audiences on five previous occasions, dating back to 1979. But the ensemble's return in 2018 will mark its first Hancher appearance in more than two decades. A lot has changed since then—including for Hancher—but one thing has remained the same: the members of the Canadian Brass make lovely music together. Led by co-founding member Chuck Daellenbach on tuba, the quintet will bring the sparkle of the holidays to the stage.
Event Sponsors:
Lee and Kazi Alward
Daryl K. and Nancy J. Granner
Bryan and Jan Lawler
The McIntyre Foundation
Jerry and Judy Musser
Shive-Hattery Architecture + Engineering
Fritz and Elizabeth Viner
West Music
Running time: One hour and 45 minutes (includes one 20-minute intermission)
Individuals with disabilities are encouraged to attend all University of Iowa sponsored events. If you are a person with a disability who requires a reasonable accommodation in order to participate in this program, please contact Hancher in advance at (319) 335-1158.