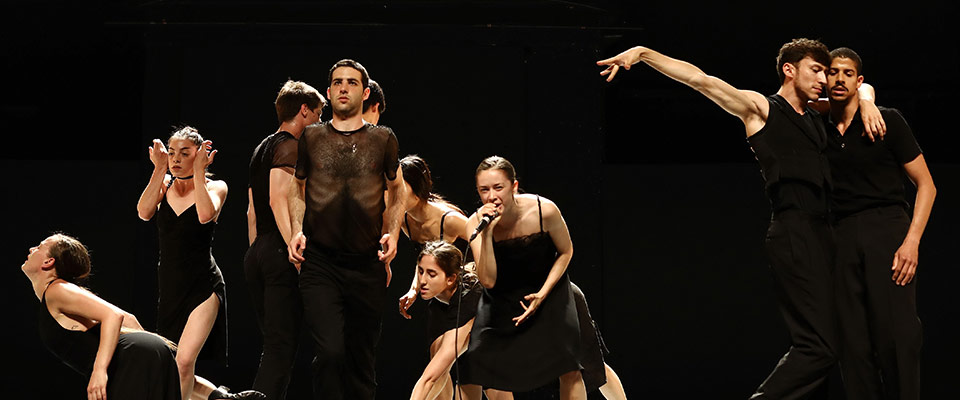 Tickets
ADULT: $60 | $50 | $40
COLLEGE STUDENT: $54 | $10
YOUTH: $30 | $10
Under the artistic direction of choreographer Ohad Naharin, Israel's Batsheva Dance Company has built a global reputation for excellence. Employing Naharin's movement language—known as "Gaga"—the company stands apart from other modern dance companies, offering a singular and arresting approach to choreography and individual movement. In its first Hancher appearance since 2006, Batsheva will perform Venezuela, a "work emblematic of Naharin's curiosity and ongoing search for new challenges" (Haaretz).
Please note: This performance uses audio tracks containing lyrics with adult language.
Event Sponsors:
Iowa House Hotel
W. Richard and Joyce Summerwill
Individuals with disabilities are encouraged to attend all University of Iowa sponsored events. If you are a person with a disability who requires a reasonable accommodation in order to participate in this program, please contact Hancher in advance at (319) 335-1158.