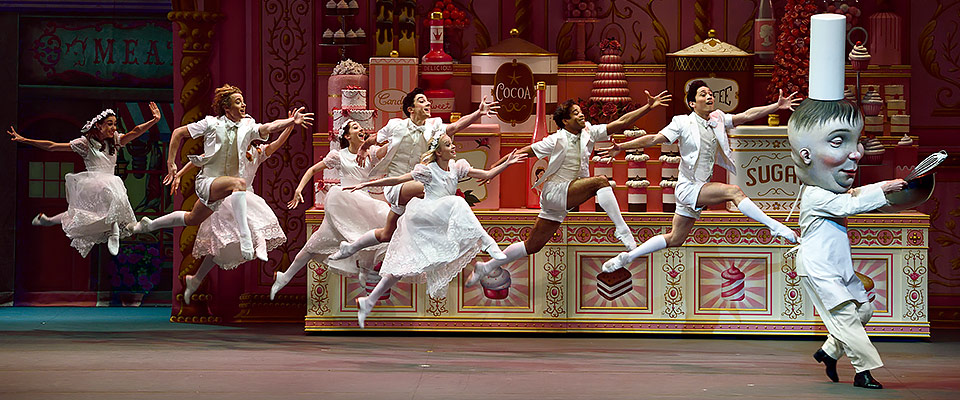 Tickets
ADULT: $90 | $80 | $65
COLLEGE STUDENT: $81 | $20
YOUTH: $45 | $20
In this full-length story ballet—which will include a bevy of local dancers—a young boy overindulges at a Viennese pastry shop and falls into a delirious dream, filled with sugary heroes who come to his rescue. This dollop of delightful whimsy is a treat for the entire family and features alluringly sweet costumes and sets from the mind of pop surrealist visionary Mark Ryden. Choreographed by Alexei Ratmasky and featuring a score by Richard Strauss performed by Orchestra Iowa, Whipped Cream will satisfy your cravings for fun and fabulous dance.

Throughout the year, there will be opportunities for the local community to get a taste of this delicious show. Watch the Hancher website for updates as the season gets underway.
Event Sponsors:
Sue and Joan Strauss
Hancher Showcase/Hancher Guild
Residency Events
Open to the Public
Sunday, March 31, 2019, 6:00 pm
Thursday, April 4, 2019, 4:00 pm
Individuals with disabilities are encouraged to attend all University of Iowa sponsored events. If you are a person with a disability who requires a reasonable accommodation in order to participate in this program, please contact Hancher in advance at (319) 335-1158.