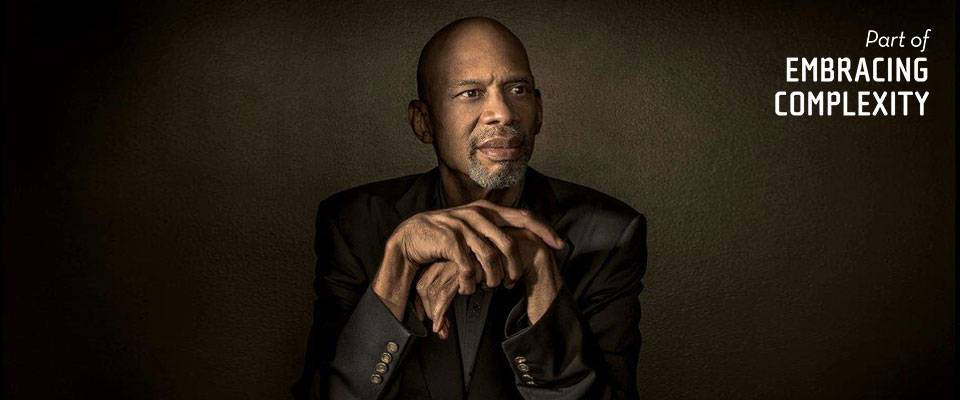 From Kareem to Kaepernick: A History of Political Activism in Sports
Presented by
Hancher
UI Lecture Committee
Sunday, March 25, 2018, 3:00 pm
Cassandra S. Foens M.D. 10th Anniversary Lecture
A collaboration with the University Lecture Committee
Free. No tickets required.
Part of Embracing Complexity
Kareem Abdul-Jabbar is the NBA's all-time leading scorer and a six-time NBA champion. He is also one of a handful of influential and respected black men in America who has a national platform as a regular contributing columnist for The Washington Post and Time magazine, where he shares his thoughts on some of the most socially relevant and politically controversial topics facing our nation today. After 50 years as an athlete, activist, and New York Times best-selling author, he offers his perspectives as a nationally recognized speaker who regularly appears on the lecture circuit.
Support provided by the Cassandra S. Foens M.D. Fund and the F. Wendell Miller Fund as well as by the UI Office of the Vice President for Student Life.
Individuals with disabilities are encouraged to attend all University of Iowa sponsored events. If you are a person with a disability who requires a reasonable accommodation in order to participate in this program, please contact Hancher in advance at (319) 335-1158.