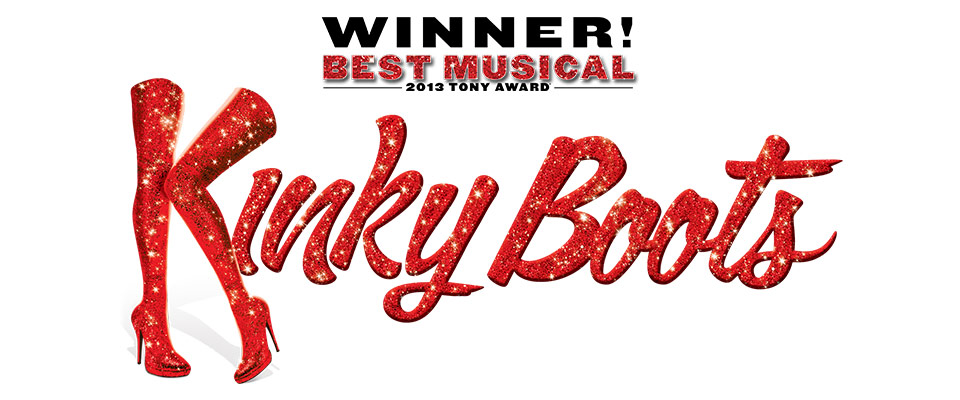 Tickets
ADULT: $90 | $75
COLLEGE STUDENT: $60 | $50
YOUTH: $60 | $50
This performance is a Group II event, which can count toward the 20% discount offer for buying 5 or more Hancher season events in a single order, but cannot receive the discount itself.. More about available discounts.
Kinky Boots is Broadway's huge-hearted, high-heeled hit! With songs by Grammy and Tony  winning pop icon Cyndi Lauper, this joyous musical celebration is about the friendships we discover and the belief that you can change the world when you change your mind. Inspired by true events, Kinky Boots takes you from a gentlemen's shoe factory in Northampton to the glamorous catwalks of Milan.
The performance on Sunday, April 15, at 1:00 pm will feature an American Sign Language interpreter.
Season Sponsor: WEST MUSIC
Event Sponsors:
Terry and Johanna Abernathy
The Chris and Suzy DeWolf Family
Everybody's Whole Foods
Iowa City Press-Citizen
Coralville Marriott Hotel & Conference Center
Oaknoll Retirement Residence
Rhoda Vernon
Individuals with disabilities are encouraged to attend all University of Iowa sponsored events. If you are a person with a disability who requires a reasonable accommodation in order to participate in this program, please contact Hancher in advance at (319) 335-1158.