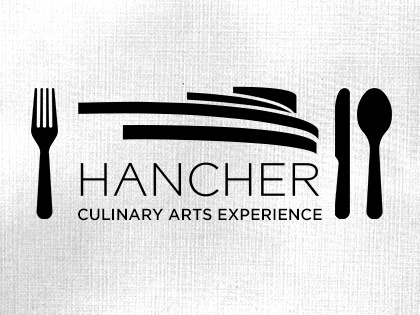 Hancher's Culinary Arts Experience
Hancher Culinary Arts Experience
Tickets
$40 per person
Includes dinner, non-alcoholic beverages, tax, and gratuity
Must be purchased in advance
Hancher's Culinary Arts Experiences are not eligible for a discount and do not count toward the total number of events, but they will be delicious!
Wednesday, October 4, 2017,

5:00 pm

to

8:00 pm
After the great success of last year's events, four new restaurants will offer amazing dining experiences in the beautiful setting of the Stanley Café.

Northside Bistro supports community and makes the best of what's available locally, working toward offering 80% local products while committing 100% to Iowa farmers.
---
MENU
Appetizers, served in the Smith Lobby
Crispy Chicken Satay, served with fermented hot-pepper sauce, bleu potato dip
Pork & Beef Meatballs, with cultured cream and mushrooms charred of fruit wood
Corn Cakes & Bean Hummus, served with pickled onions, sauteed squash, and salad of greens and nuts

Entrée, served in the Stanley Café
Grilled Iowa Beef, with creamy polenta and sweet corn, tender leeks, hen of the woods mushrooms, smoked onion thyme jus
Smoked Squash Ravioli, with maple rosemary bechamel, fried onion, and fresh-cut herbs

Dessert, served in the Stanley Café
Apple Cobbler
Apple Caramel Ice Cream
---
Other Hancher Culinary Arts Experiences:

Baroncini Ristorante
Wednesday, November 8, 5–8 pm

Orchard Green Restaurant and Lounge
Wednesday, February 21, 5–8 pm

Trumpet Blossom Cafe
Wednesday, May 2, 5–8 pm
Individuals with disabilities are encouraged to attend all University of Iowa sponsored events. If you are a person with a disability who requires a reasonable accommodation in order to participate in this program, please contact Paris Sissel in advance at (319) 467-4849 or at paris-sissel@uiowa.edu.