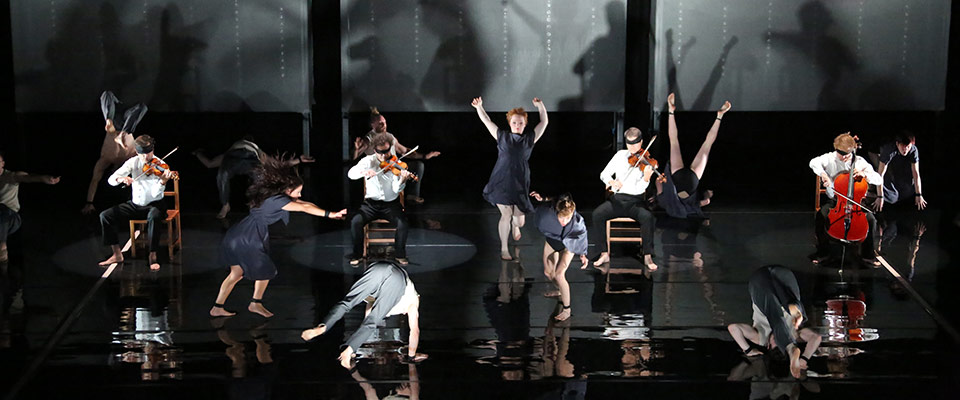 Tickets
ADULT: $45 | $35 | $25
COLLEGE STUDENT: $40 | $10
YOUTH: $22 | $10
This performance is a Group I event and eligible for a 20% discount when buying 5 or more Hancher season events in a single order. More about available discounts.
Opus, which is underpinned by the music of composer Dmitri Shostakovich, features fourteen acrobats creating powerful and nuanced geometries with their bodies. The performers are joined on stage by the Debussy String Quartet, and the musicians' contributions are far more than simply playing the music. Delving deeply into the complex relationships between the individual and the group, the march of history and the dictates of the heart, and the tragic and the comic, Opus is an evening of circus that eschews the zany for the thought-provoking.
Season Sponsor: WEST MUSIC
Event Sponsors:
KDAT
The project is supported, in part, by the Iowa Arts Council, a division of the Iowa Department of Cultural Affairs, and the National Endowment for the Arts.
 

Running time: 1 hour, 20 minutes
Individuals with disabilities are encouraged to attend all University of Iowa sponsored events. If you are a person with a disability who requires a reasonable accommodation in order to participate in this program, please contact Hancher in advance at (319) 335-1158.