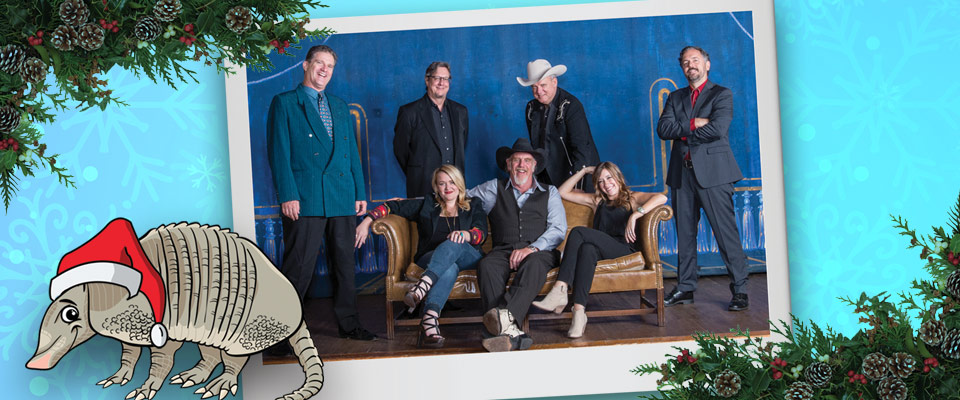 Merry Texas Christmas Y'all!
Tickets
Adult: $40 | $30 | $25
College Student: $36 | $10 | $10
Youth: $20 | $10 | $10
This performance is a Group I event - a 20% discount is applied when five or more Hancher events are purchased at the same time.  More about event discounts.
Front man Ray Benson sums up Asleep at the Wheel in simple terms: "We're a dance band. That's what we're about. And that's plenty." The band will boogie into the holiday season with its Western swing sound—a sound Benson calls "jazz with a cowboy hat." Or perhaps a Santa hat.
Season Sponsor: WEST MUSIC
Event Sponsors:
Deborah K. and Ian E. Bullion
Daryl K. and Nancy J. Granner
Lamont D. and Vicki J. Olson
Individuals with disabilities are encouraged to attend all University of Iowa sponsored events. If you are a person with a disability who requires a reasonable accommodation in order to participate in this program, please contact Hancher in advance at (319) 335-1160.