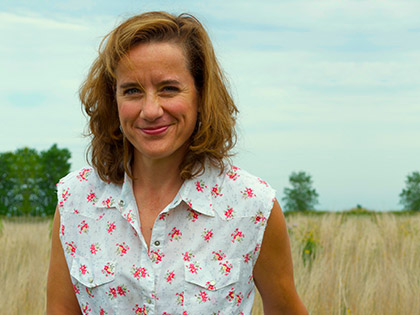 Tickets
Nonstudent $20
College student $10
Senior Citizen $20
Youth $10
Thursday, October 9, 2014, 7:00 pm
Thursday, October 9, 2014, 9:30 pm
Reared on the family farm in Eastern Iowa, Susan Werner knows a thing or two about rural life, food production, and the divide between the city and the country. She'll sing songs from her Hayseed record, a collection of songs—both serious and sardonic—populated by characters who seem like old friends.
Presented in conjunction with the University of Iowa's Food for Thought project.


Individuals with disabilities are encouraged to attend all University of Iowa sponsored events. If you are a person with a disability who requires a reasonable accommodation in order to participate in this program, please contact Hancher in advance at (319) 335-1158.