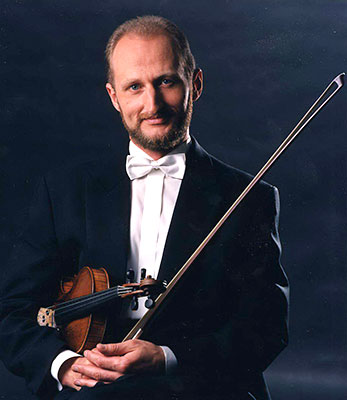 Violin Masterclass by Alexei Bruni
Sunday, February 24, 2019,

10:30 am

to

11:30 am
The Russian National Orchestra will be leading masterclasses with University of Iowa music students that are open to the public for observation.
10:30 am - Luciana Hontila (student of UI professor Katie Wolfe)
Tchaikovsky: Violin Concerto in D Major, Op. 35
I. Allegro moderato
11:00 am - Ha-eun Ryu (student of UI professor Scott Conklin) 
Strauss: Don Juan (first page/orchestral excerpt)
Alexey Bruni represents one of the most brilliant Russian artistic dynasties, which arrived in Russia in the 18th century and traces its ancestry to 14th century Italy. A featured violinist in festivals and concert halls around the world, he has been entrusted with the first performance of many compositions.  
Bruni served as concertmaster of the USSR State Symphony under Yevgeny Svetlanov. In 1990, he became the founding concertmaster of the Russian National Orchestra, a position he continues to hold. He has led the RNO and been featured as soloist in a series of highly acclaimed international tours and recordings. As a composer, he wrote a work for cello and orchestra, which was dedicated to Mstislav Rostropovich and performed in Moscow by the Russian National Orchestra.