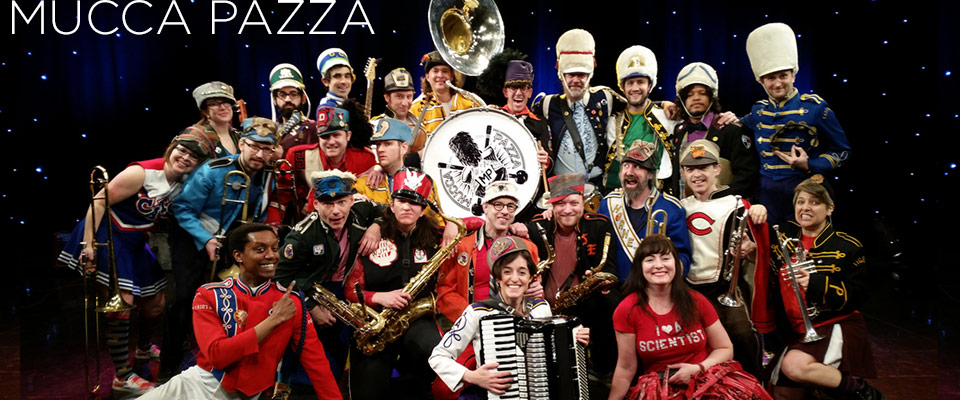 And not just any band.
Mucca Pazza is a marching band that thinks it's a rock and roll band. They'll be storming the Hancher stage for an amazing concert!
We want to thank you for your support of Hancher over the last several years. This special event is by invitation only, and will give the Hancher staff a chance to test out the facility while expressing our gratitude to you!
Mucca Pazza
Friday, August 26, 7:30 pm
Hancher Auditorium

Order your free tickets:
Click here, then enter the promo code: JoinUs

See the band perform   Visit the band's website

If you prefer contact with a real human: 
Feel free to call 800-HANCHER or stop by the Hancher Box Office
on the first floor of the Old Capitol Mall, 10:00 am – 5:30 pm Monday–Friday
---
The concert will be followed by a reception hosted by Mortenson Construction.