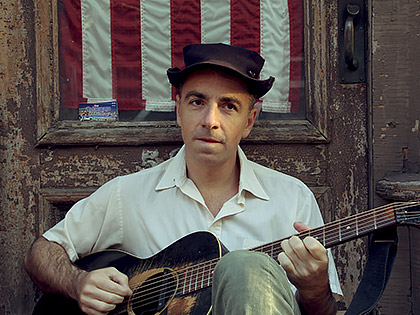 The Basement Tapes Project
Tickets
Nonstudent $20
College student $10
Senior Citizen $20
Youth $10
Friday, April 10, 2015, 7:00 pm
Friday, April 10, 2015, 9:30 pm
In 1967, Bob Dylan made some underground recordings with The Band. Howard Fishman excavates that music—only some of which Dylan released—to share the source material and wide-ranging influences of one of America's most indispensable troubadours.
Please note: The Mill is a 19 and over establishment. Patrons under the age of 19 must to be accompanied by a parent or guardian after 10:00pm.
Individuals with disabilities are encouraged to attend all University of Iowa sponsored events. If you are a person with a disability who requires a reasonable accommodation in order to participate in this program, please contact Hancher in advance at (319) 335-1158.