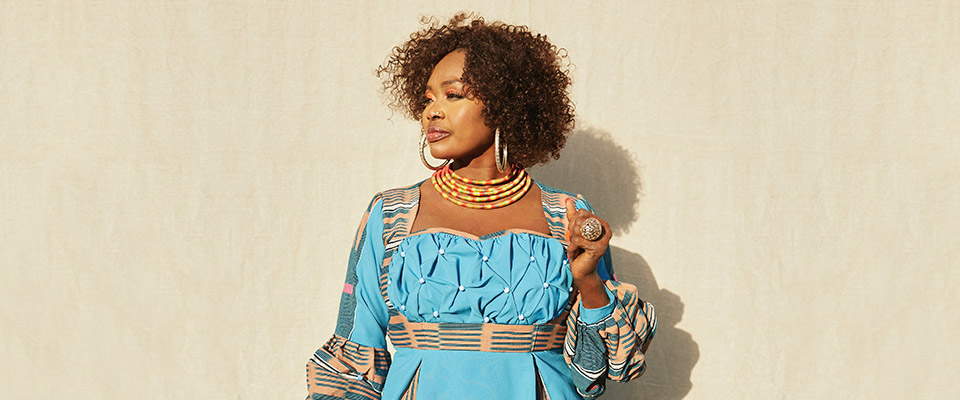 Presented by
Hancher

and
The Englert Theatre
Tickets
Adults $35
Students & Youth $10
Presented in collaboration with The Englert Theatre
"The Songbird of Wassoulou" brings the music of Mali to The Englert's stage. Oumou Sangaré is an icon whose powerful music and fierce feminism have inspired artist from Alicia Keys to Aya Nakamura to Beyoncé. The songs on her most recent record, Timbuktu, were largely written in Baltimore during the lockdowns of the COVID pandemic. The album blends the sounds of traditional West African instruments with those of instruments most associated with the blues. Sangaré will share music from this ambitious album as well as sounds from throughout her acclaimed career. How acclaimed? The New Yorker says, "Percussive, danceable, and haunting, the singer's visionary mix is the primary reason that her voice has come to carry as much respect as Aretha Franklin's."
---
HANCHER EVENT PARTNERS
Dale & Linda Baker
Mary K. Calkin
Vernon Hein Fund
Individuals with disabilities are encouraged to attend all University of Iowa sponsored events. If you are a person with a disability who requires a reasonable accommodation in order to participate in this program, please contact Paris Sissel in advance at (319) 467-4849 or at paris-sissel@uiowa.edu.