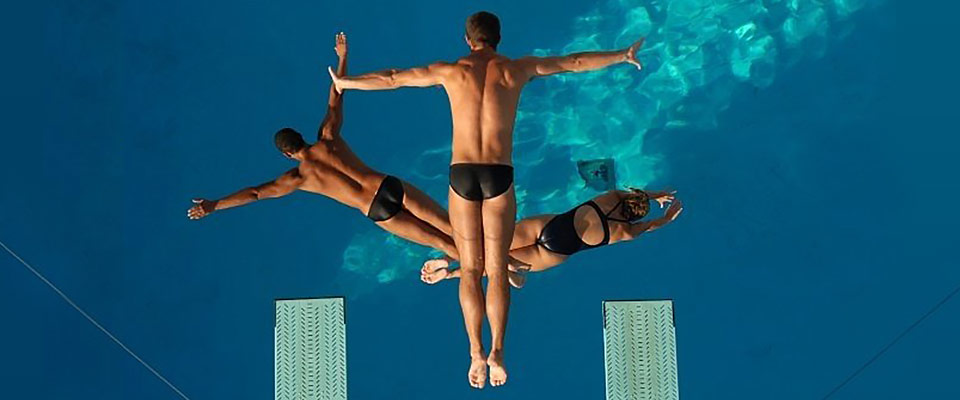 Dana Kunze's Watershow Productions
Friday, August 26, 2022, 5:30 pm
Friday, August 26, 2022, 6:30 pm
Saturday, August 27, 2022, 2:00 pm
Saturday, August 27, 2022, 3:00 pm
Saturday, August 27, 2022, 4:00 pm
Sunday, August 28, 2022, 2:00 pm
Sunday, August 28, 2022, 3:00 pm
Sunday, August 28, 2022, 4:00 pm
Part of Hancher's Golden Anniversary Season
We're kicking off our 50th anniversary season with a splash! Actually, with a lot of splashes! Round up your family and friends to take in amazing feats of high dive derring-do.
HANCHER EVENT PARTNERS
City of Iowa City
Iowa City Community School District Foundation
Iowa City/Coralville Area Convention and Visitors Bureau
Nancy Kennedy and Family
 
RUNNING TIME: Each show, 21–23 minutes
Individuals with disabilities are encouraged to attend all University of Iowa sponsored events. If you are a person with a disability who requires a reasonable accommodation in order to participate in this program, please contact Paris Sissel in advance at (319) 467-4849 or at paris-sissel@uiowa.edu.