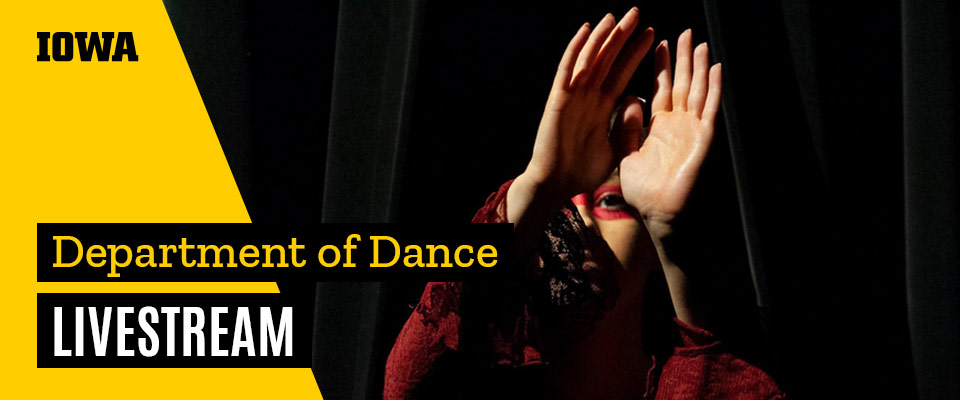 Dance Gala 2021 Livestream
Tuesday, October 12, 2021, 8:00 pm
Dance Gala celebrates 40 years of captivating audiences with groundbreaking choreography created by University of Iowa Department of Dance faculty and prominent guest artists from around the world. This year, we are privileged to stage The Moor's Pavane by José Limón, a 20th century modern dance masterwork. In addition, the dance faculty will premiere four exciting works, expressions of our resilience, commitment to, and enthusiasm for this art form. Dance Gala 2021 promises to engage audiences of all ages and we invite you to take a leap and join us in this celebration.
Please visit virtualdance.studio.uiowa.edu in advance of the performance to learn more about the choreographers, their collaborators, and these works.
The Dance Gala 2021 livestream will go live Tuesday, October 12 at 8:00 pm CST.
Individuals with disabilities are encouraged to attend all University of Iowa sponsored events. If you are a person with a disability who requires a reasonable accommodation in order to participate in this program, please contact Hancher in advance at (319) 335-1158.