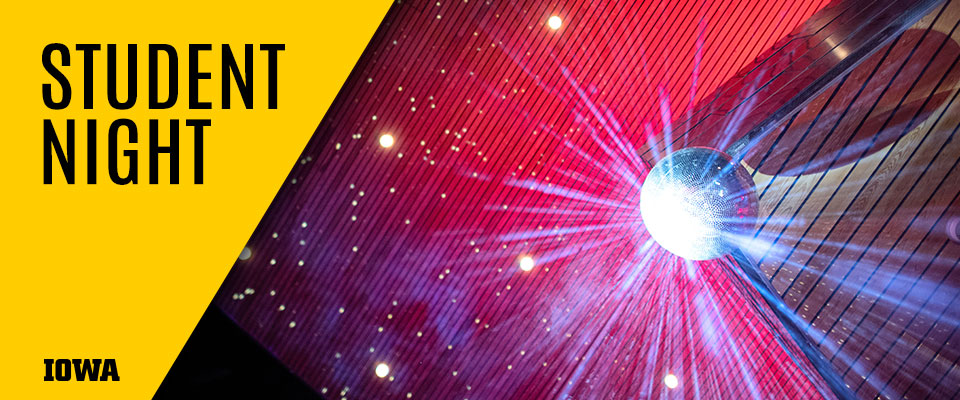 Hancher Illuminated: Student Night
For University of Iowa students
Tickets
AVAILABLE TO UI STUDENTS AUGUST 23, starting at 11:00 a.m.
$5 for UI Students
To celebrate the start of a new school year—and our ability to gather together again!—we invite UI students to experience Hancher Illuminated for just $5.
Journey around the outside of Hancher to take in wondrous sights created by the artists of Quixotic. Enjoy special performances and amazing light displays as Hancher Auditorium is transformed and reimagined.
EVENT PARTNERS
Wendy and Greg Dunn
James P. Hayes
Arnold and Darcy Honick
Terry and Jone Johnson
OPN Architects, Inc.
Individuals with disabilities are encouraged to attend all University of Iowa sponsored events. If you are a person with a disability who requires a reasonable accommodation in order to participate in this program, please contact Hancher in advance at (319) 335-1160.