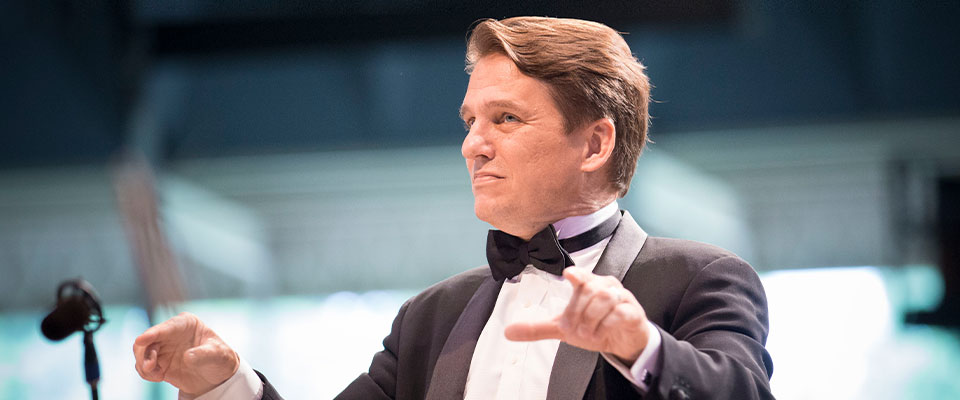 CANCELLED: Boston Pops On Tour
Lights, Camera…Music! Six Decades of John Williams
Keith Lockhart, Conductor
Tickets
ADULTS: $75 / $95 / $110
COLLEGE STUDENTS: $67 / $85 / $99
YOUTH: $37 / $47 / $55
Wednesday, October 27, 2021, 7:30 pm
The Boston Pops celebrate a nearly forty-year association with John Williams in an evening featuring excerpts from his best-loved scores—as well as some lesser-known gems. Winner of an astonishing five Oscars and twenty-two Grammys, Williams may well be the greatest film composer of all time.
EVENT PARTNERS
Terry and Johanna Abernathy
Warren and Maryellen Boe
John and Ellen Buchanan
Mary K. Calkin
Charles Richard and Barbara S. Clark
Albert B. and Jean M. Hood
Iowa City Press-Citizen
Bryan and Jan Lawler
Casey D. Mahon
The McIntyre Foundation
Lamont D. and Vicki J. Olson
Gary and Nancy Pacha
Douglas and Linda Paul
Mindy Ramsey
Jo Ellen Ross
Siroos Shirazi and Patti Walden
John and Dyan Smith
William and Marlene W. Stanford
West Music
Gary A. and LaDonna K. Wicklund
Catherine Zaharis and Robert Michael
Individuals with disabilities are encouraged to attend all University of Iowa sponsored events. If you are a person with a disability who requires a reasonable accommodation in order to participate in this program, please contact Hancher in advance at (319) 335-1160.