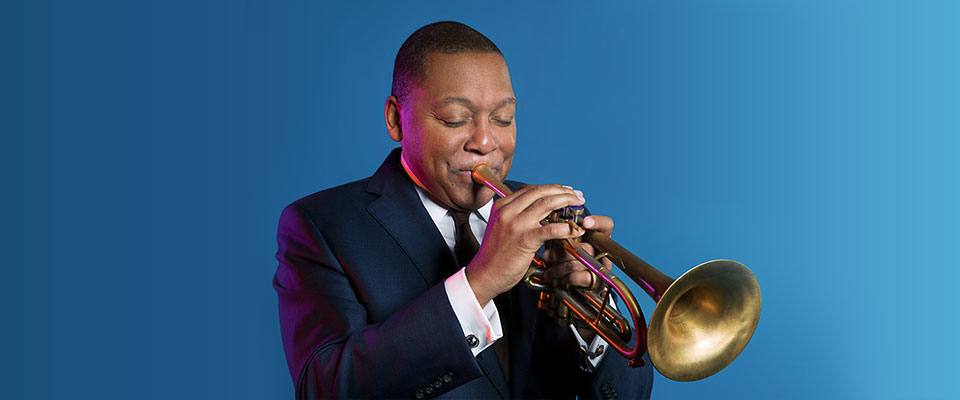 ONLINE EVENT: Jazz at Lincoln Center Orchestra Septet with Wynton Marsalis
Tickets
$15 per household
October 27 Premiere: $20 per household
Tuesday, October 27, 2020, 7:30 pm

to

Friday, October 30, 2020, 7:30 pm
Hancher is proud to be the first organization to present The Sound of Democracy online. Ticket holders will be sent a link to the concert ahead of time with complete viewing instructions. The concert will remain available for 72 hours for ticket holders.
The Jazz at Lincoln Center Orchestra Septet's performance of The Sound of Democracy aims to entertain, inspire, and uplift audiences with the full vigor, vision, and depth of America's music.
Led by trumpeter/composer Wynton Marsalis and featuring seven of jazz's finest soloists, the concert's unique repertoire celebrates jazz's embodiment of freedom and democracy.
The evening will feature the online premiere of The Democracy Suite, a new Marsalis composition written during the ongoing COVID-19 crisis as a response to the political, social, and economic struggles facing our nation. The Democracy Suite is a swinging and stimulating instrumental rumination on the issues that have recently dominated our lives as well as the beauty that could emerge from a collective effort to create a better future.
Wynton Marsalis, trumpet/music director  
Elliot Mason, trombone  
Ted Nash, alto saxophone  
Walter Blanding, tenor saxophone  
Dan Nimmer, piano  
Carlos Henriquez, bass  
Obed Calvaire, drums  
This concert was filmed on September 27, 2020 at Frederick P. Rose Hall in New York City in accordance with the New York State Department of Health Interim Guidance on Media Production.
This online event is supported by our 2020-22 Hancher Partners.
This engagement is supported by the Arts Midwest Touring Fund, a program of Arts Midwest that is funded by the National Endowment for the Arts, with additional contributions from Arts Midwest and the Crane Group. The project is supported, in part, by the Iowa Arts Council, a division of the Iowa Department of Cultural Affairs, and the National Endowment for the Arts.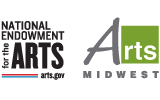 News
Some sites may require subscription

Daily Iowan -
Monday, October 26, 2020
"Jazz music is the power of now. There is no script. It's a conversation.

The Gazette -
Wednesday, October 21, 2020
Education is always at the intersection of collaborations between trumpet master Wynton Marsalis and Hancher Auditorium in Iowa City.
Individuals with disabilities are encouraged to attend all University of Iowa sponsored events. If you are a person with a disability who requires a reasonable accommodation in order to participate in this program, please contact Hancher in advance at (319) 335-1160.