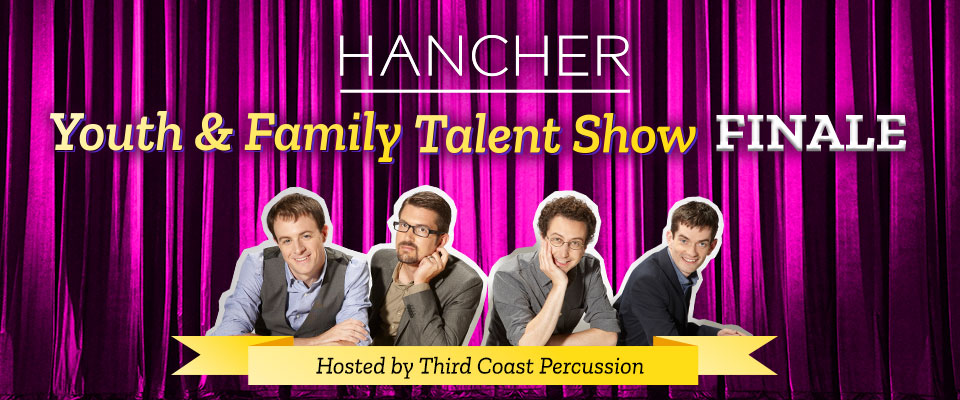 The Hancher Youth & Family Talent Show Finale
An online celebration of young artists in the community
The amazing artists of Third Coast Percussion host a celebration of all of the kids and families who submitted a video to the Hancher Youth & Family Talent Show. Gather up the family and tune in to see singers, instrumentals, dancers, and beatboxers as they are honored for their performances. The 45 minute program will also include a performance by Third Coast Percussion.
Featuring:
The 

Combined Efforts Dance Team

Ella Vakiner

Jaci and Clara Visser

Julia Kartvelishvili

"Garage Band" (The Eastlund family)

The Stone Family Singers

Vance Van Daele

Iulia Fang

Nora Yates

Nadia Spragg, Peter Spragg, Anika Gartelos, Nikolai Gartelos, and Maeve Doyle
This online event is supported by our 2020-22 Hancher Partners.
Individuals with disabilities are encouraged to attend all University of Iowa sponsored events. If you are a person with a disability who requires a reasonable accommodation in order to participate in this program, please contact Hancher in advance at (319) 335-1160.