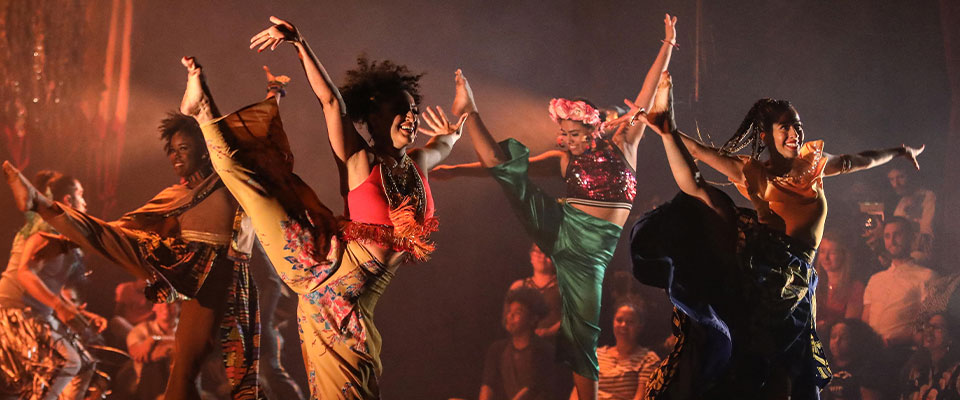 CONTRA-TIEMPO & Las Cafeteras
Tickets
ADULT: $40 | $30 | $20
COLLEGE STUDENT: $36 | $10 | $10
YOUTH: $20 | $10 | $10
Hardship doesn't preclude joy. In fact, a wellspring of joy is a powerful weapon of resistance in the face of injustice. The urban Latin dancers of CONTRA-TIEMPO and the musicians of Las Cafeteras—all grounded in the communities of color in South Los Angeles—celebrate this fact in an evening-length work grounded in social dance and live music that flips the script on the usual narratives about minority communities in the United States. Instead, they offer stories of hope, faith, family, and, yes, joy as we work together to build a more joyous, more just society.

Following the performance, Las Cafeteras will invite the audience on stage for a sabor session—a community dance that will keep the party in full swing.
Event Partners:
Ed and Ann Lorson
Individuals with disabilities are encouraged to attend all University of Iowa sponsored events. If you are a person with a disability who requires a reasonable accommodation in order to participate in this program, please contact Hancher in advance at (319) 335-1158.