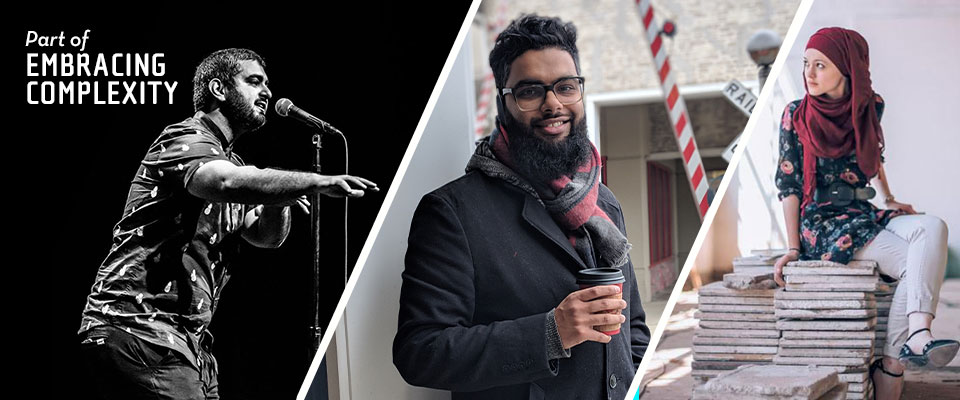 Syed Umar Warsi, Amir Safi, and Amal Kassir
An evening of spoken word poetry
Tickets
ADULT: $25
COLLEGE STUDENT: $10
YOUTH: $10
Part of Embracing Complexity
Drawing from the wellspring of their lived experiences as Muslims, artists, and more, three spoken word poets and storytellers will present an evening of powerful and deeply felt work.
Event Sponsors:
General Hancher Partners
Hancher Circle Donors
Individuals with disabilities are encouraged to attend all University of Iowa sponsored events. If you are a person with a disability who requires a reasonable accommodation in order to participate in this program, please contact Hancher in advance at (319) 335-1158.