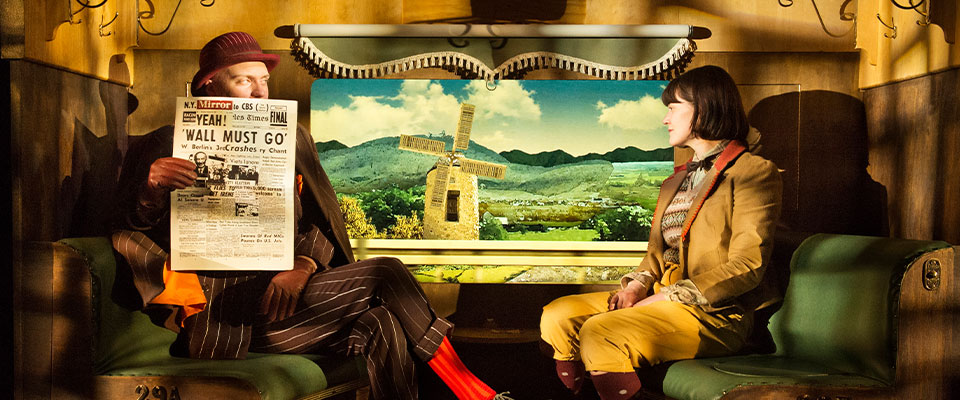 Tickets
ADULT: $25
COLLEGE STUDENT: $10
YOUTH: $10
Thursday, April 30, 2020, 6:30 pm
Friday, May 1, 2020, 6:30 pm
Saturday, May 2, 2020, 1:00 pm
Two brilliant actors bring a classic story to life. Young Emil is traveling by train when a nefarious stranger makes off with the family's hard-won money. Recruiting a crew of fellow children to help hunt down the thief, Emil sets out to right a wrong with grit and determination. With projections, shadow puppets, and unerring storytelling instincts, Slingsby Theatre Company will have your kids—and you, too—cheering for Emil's band of crime solving friends.
Event Partners:
Hancher Showcase/Hancher Guild
Individuals with disabilities are encouraged to attend all University of Iowa sponsored events. If you are a person with a disability who requires a reasonable accommodation in order to participate in this program, please contact Paris Sissel in advance at (319) 467-4849 or at paris-sissel@uiowa.edu.