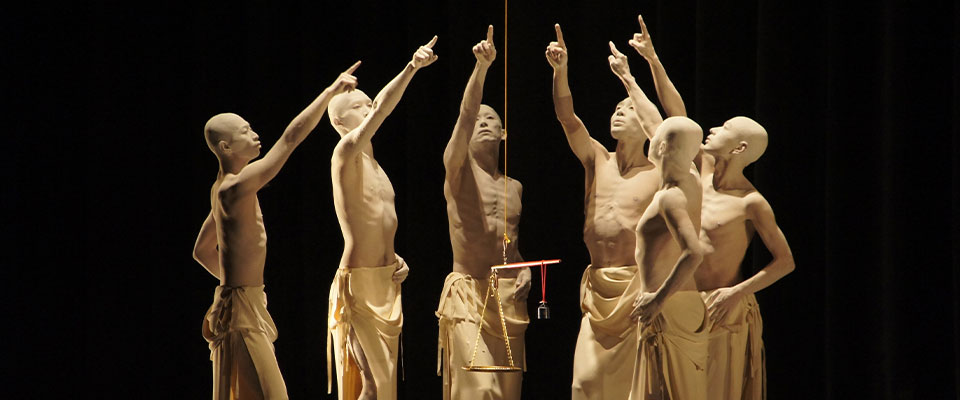 Tickets
ADULT: $50 | $40 | $30
COLLEGE STUDENT: $45 | $10 | $10
YOUTH: $25 | $10 | $10
For the first time in 20 years, Sankai Juku, Japan's internationally renowned butoh dance troupe, returns to Hancher. Utsushi has been crafted from restaged excerpts of choreography by company founder Ushio Amagatsu. Butoh, which has been called Japan's most startling cultural export, is enthralling, surprising, and often deeply moving. Utsushi is the perfect introduction to the mesmerizing work of Sankai Juku.
Event Sponsors:
Dale and Linda Baker
Gary A. and LaDonna K. Wicklund
Running Time: 70 minutes with no intermission
Individuals with disabilities are encouraged to attend all University of Iowa sponsored events. If you are a person with a disability who requires a reasonable accommodation in order to participate in this program, please contact Hancher in advance at (319) 335-1158.