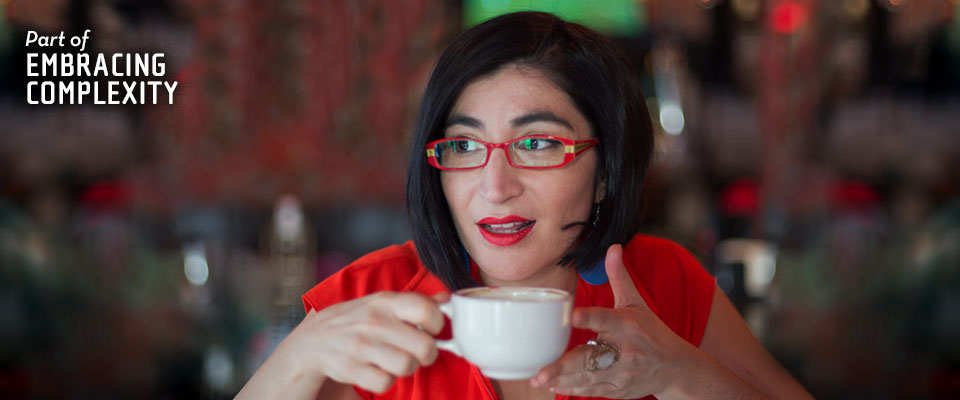 Tickets
ADULT: $40 | $30 | $20
COLLEGE STUDENT: $36 | $10 | $10
YOUTH: $20 | $10 | $10
Part of Embracing Complexity
A self-described "social justice comedian," Negin Farsad has been named one of the 10 Best Feminist Comedians by Paper magazine and one of the 50 Funniest Women by Huffington Post. She is also the writer, director, and star of the romantic comedy 3rd Street Blackout and the director and producer of Nerdcore Rising and The Muslims Are Coming! While promoting the latter, she sued New York's MTA for the right to put up humorous posters about Muslims. She won. She'll win you over, too.
New! Preorder food from the Stanley Café!
Avoid the lines by making your food selections before you come to Hancher Auditorium. The Stanley Café will have staff members ready to get your order—including beverages you order when you pick up your food--fast!
Event Partners:
François M. and Doris E. Abboud
Little Village
Jo Ellen Ross
Individuals with disabilities are encouraged to attend all University of Iowa sponsored events. If you are a person with a disability who requires a reasonable accommodation in order to participate in this program, please contact Hancher in advance at (319) 335-1158.