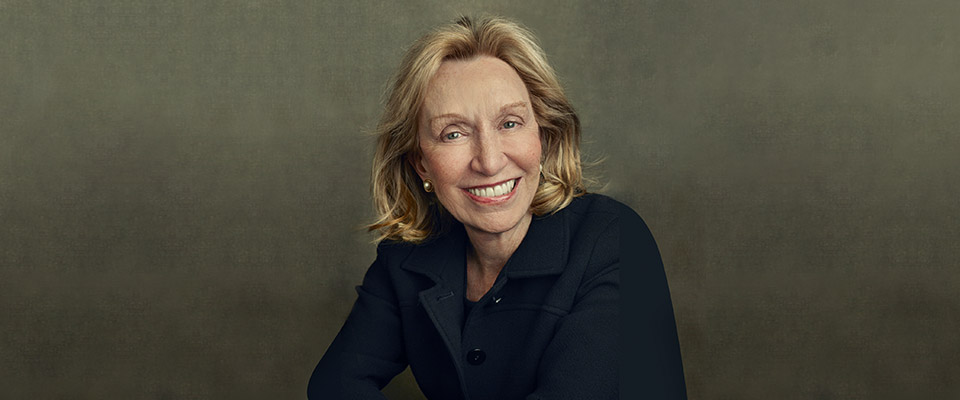 Leadership in Turbulent Times
Presented by
Hancher

and
UI College of Law
Wednesday, April 17, 2019, 7:30 pm
Doris Kearns Goodwin is a world-renowned presidential historian, public speaker, and Pulitzer Prize-winning, New York Times #1 best-selling author. Her seventh book, Leadership in Turbulent Times, was published in September 2018 to critical acclaim and became an instant New York Times bestseller. A culmination of Goodwin's five-decade career of studying the American presidents focusing on Presidents Abraham Lincoln, Theodore Roosevelt, Franklin Roosevelt and Lyndon Baines Johnson, the book provides an accessible and essential road map for aspiring and established leaders in every field—and for all of us in our everyday lives.
This event is free, but reserved seating tickets are required and are available from the Hancher Box Office. Individuals are limited to four tickets and they must be acquired in person at the box office.
Event Sponsors:
Richard Levitt Family Law Lectureship Fund
 
Individuals with disabilities are encouraged to attend all University of Iowa sponsored events. If you are a person with a disability who requires a reasonable accommodation in order to participate in this program, please contact Hancher in advance at (319) 335-1158.