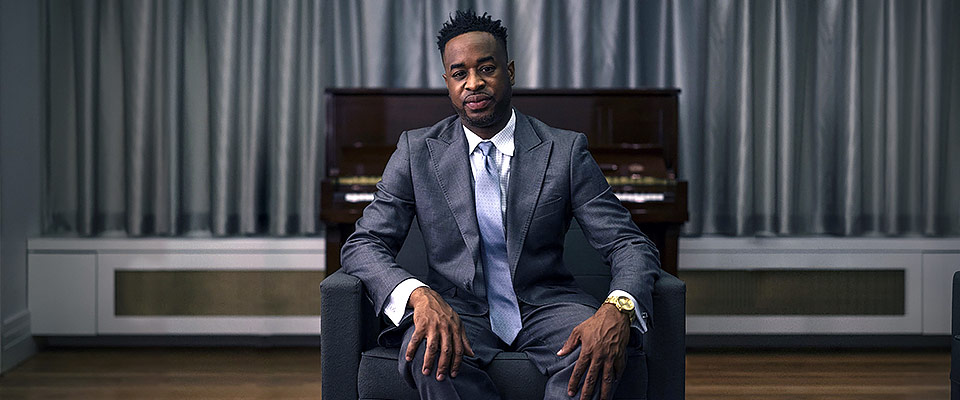 We Shall Overcome—A Celebration of Dr. Martin Luther King, Jr.
Tickets
ADULT: $35 | $25 | $20
COLLEGE STUDENT: $31 | $10
YOUTH: $17 | $10
Damien Sneed—vocalist, multi-instrumentalist, composer, and conductor—delves deeply into the full range of African American music in We Shall Overcome. Jazz, classical, Broadway, gospel, and spirituals are woven together with the words of Dr. Martin Luther King, Jr.'s speeches to exemplify a living musical tradition that continues to inspire, uplift, and challenge us. "In the realest sense," says Wynton Marsalis, "[Sneed] uses his artistry to make our world a better place."
Event Sponsors:
Gary, Randi, Carly, Lauren, and Alyssa Levitz
Individuals with disabilities are encouraged to attend all University of Iowa sponsored events. If you are a person with a disability who requires a reasonable accommodation in order to participate in this program, please contact Hancher in advance at (319) 335-1158.