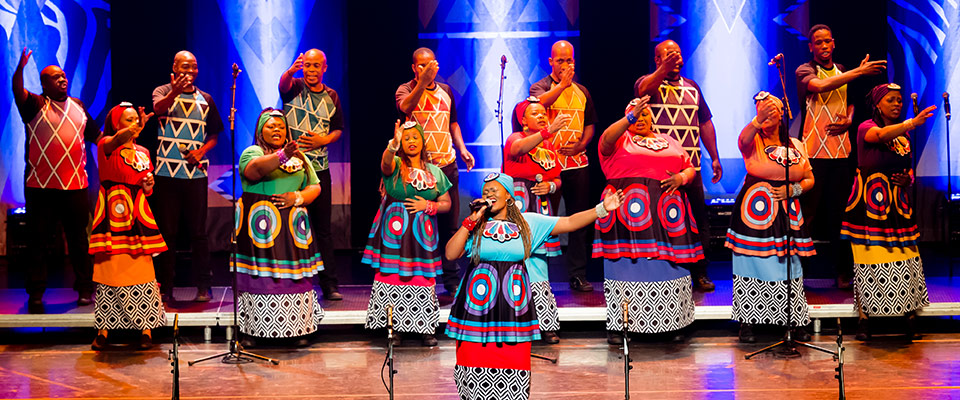 Tickets
ADULT: $45 | $35 | $25
COLLEGE STUDENT: $40 | $10
YOUTH: $22 | $10
Adored around the globe, the Soweto Gospel Choir brings beautiful, joyous music to audiences everywhere. Sporting colorful costumes from their South African home, the members of the choir blend their voices to create one unimaginably stirring sound. The choir has a Grammy and an Emmy to its credit; more importantly, it has the music in its communal spirit.
Event Sponsors:
ACT
Norma and David Carlson
Tom Rocklin and Barbara McFadden
Derek and Pamela Willard
Running time: One hour and 45 minutes (includes one 20-minute intermission)
Individuals with disabilities are encouraged to attend all University of Iowa sponsored events. If you are a person with a disability who requires a reasonable accommodation in order to participate in this program, please contact Hancher in advance at (319) 335-1160.