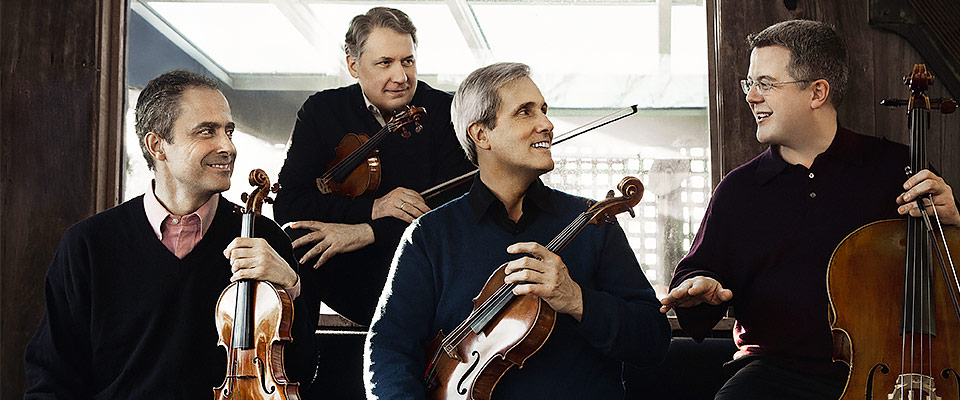 Tickets
ADULT: $55 | $45 | $35
COLLEGE STUDENT: $49 | $10
YOUTH: $27 | $10
The incomparable Emerson String Quartet—violinists Eugene Drucker and Philip Setzer, violist Lawrence Dutton (each a founding member), and cellist Paul Watkins (who joined the quartet in 2013)—return to Hancher for the first time since 2008. In forty years of music-making, the quartet has set an unsurpassed standard whether performing classic or contemporary work.
Program (subject to change):
Shostakovich: Quartet No. 6 in G Major, Op. 101
Bartók: Quartet No. 5
Beethoven: Quartet No. 7 in F Major, Op. 59, No. 1
Event Sponsors:
Douglas and Linda Behrendt
John and Kim Callaghan
Individuals with disabilities are encouraged to attend all University of Iowa sponsored events. If you are a person with a disability who requires a reasonable accommodation in order to participate in this program, please contact Paris Sissel in advance at (319) 467-4849 or at paris-sissel@uiowa.edu.