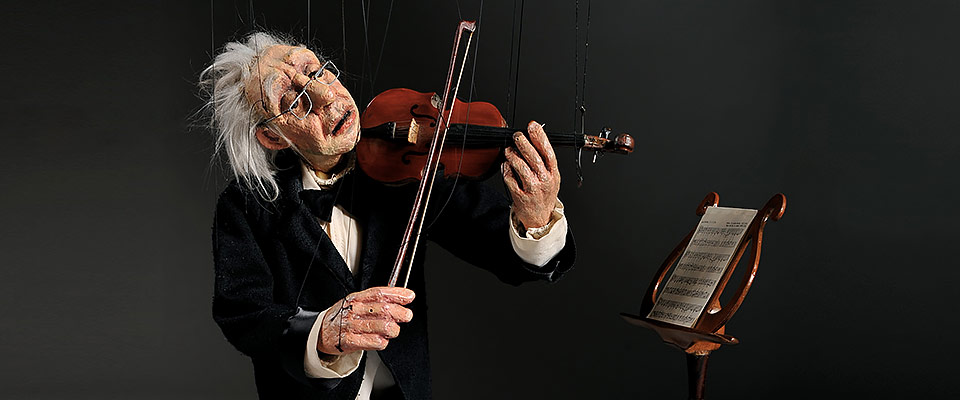 Tickets
ADULT: $25
COLLEGE STUDENT: $10
YOUTH: $10
Intricately carved and masterfully manipulated, the marionettes of Joseph Cashore bring to life crystalline moments of melancholy and joy. Cashore's craft captivates children and adults alike. In the intimate space of Strauss Hall, small audiences will encounter big delights that will linger in the memory for years to come.
Event Sponsors:
Douglas and Linda Paul
Herbert A. and Janice A. Wilson Arts Education Fund
Individuals with disabilities are encouraged to attend all University of Iowa sponsored events. If you are a person with a disability who requires a reasonable accommodation in order to participate in this program, please contact Paris Sissel in advance at (319) 467-4849 or at paris-sissel@uiowa.edu.